Last Updated on March 2, 2022 by Allison Price
Equine Legal Solutions has noticed a steady rise in buyers reaching out to us about buying horses for "syndication" or wanting to know if our forms work. The short answer to your question is "That depends". We will need to learn more about you and your circumstances before we can suggest a solution. Do you plan to co-own the horse and purchase it with a few people? Do you plan to sell ownership shares in the horse once you have purchased it? What is the purpose of the ownership group's goal? We'll first discuss how "syndicate" came to be popular among horse industry owners. Then we'll talk about the differences between co-ownership and syndications.
What is a Horse Syndicate?

Merriam-Webster defines "syndicate", as an association of persons authorized to take on a duty or negotiate business deals. A group of people or concerns that combine to execute a transaction or project. Merriam-Webster also describes "syndicate" as "a loose association of racketeers under control of organized crime," but this is a topic for another day.

A "syndicate" is a group of people that buy shares in a horse. There are many types of syndicates. However, the principle behind a syndicate is that those who purchase into it become co-owners in fractional shares of a horse, show horse, or racehorse. The primary purpose of the syndicate is to share both the purchase cost and the ongoing expenses necessary to keep the horse healthy. Below are the different forms of syndicate coownership.

The syndicate was first popularized in Thoroughbred racing. They were originally formed to finance racehorse ownership costs and share the risk of ownership among multiple investors. Funny Cide, who won both the Kentucky Derby and Preakness Stakes 2003, is an excellent example of how friends pooled their resources in order to buy a promising Thoroughbred 2-year-old Thoroughbred. Ten friends founded "Sackatoga Stable" to purchase their first racehorse. Each contributed $5,000. After some success, they joined forces with Barclay Tagg, a trainer who bought Funny Cide in 2002 for $75,000 for their group. Funny Cide won 11 races from 38 starts, 5 graded stakes and earned $3,529,000.412 over a five-year racing career. Funny Cide, unfortunately, was a gelding that was not able to make money for his breeding owners.

Because of the tax benefits available to syndicate owners, syndication was very popular in the 1980s for both show horses and racehorses. The popularity of horse industry syndicates declined sharply after these tax benefits were largely eliminated by revisions to IRS Code.

In the 2000s, eventing and dressage horses were syndicated quite a lot, particularly with horses from Europe that were imported to the United States.

Today, syndicates are often formed to co-own horses, breeding stallions, and show horses. Stallions, mares, or geldings can all be part of a syndicated horse.

Potential Benefits of Equine Syndication

Purchasing power
A syndicate can help you purchase a horse for a fraction of the cost. The benefits of pooling your resources are greater purchasing power. While a group of 10 friends might be able to purchase a horse for $20,000, a larger group can buy a horse worth $200,000 if they all work together.

Capital Access
A person who is the sole owner of a horse can syndicate it to make money and promote the horse.

Cost-Sharing
Owners can also reduce ongoing expenses by joining syndication. Ten friends could purchase one horse together, instead of each one of them buying one horse individually. They would each be responsible for one-tenth of the horse's expenses and not 100%.

Diversification
A potential horse owner who has limited funds to invest in horses can spread that money over multiple horses through syndication, rather than buying one horse. This increases the chances of the investment being successful. Even if one horse is injured, the investor doesn't lose her entire investment as she also invested in horses.

Professional Management
A syndicate of horses is usually managed with care by an experienced equine professional. For those who are not experienced in horse care or have no knowledge, purchasing shares in a syndicate gives them the opportunity to become involved in the horse industry. This allows more experienced horsemen to become horse owners, without the need to manage the horse's care and training.

Limited Liability
Many syndicates are limited liability companies (LLCs) that limit the liability of their members to investments made by them. This protects their personal assets and limits their liability.

Connections
Members of the syndicate can draw on other members' industry connections and experience. A syndicate can be formed by prospective horse owners who are interested in buying a high-quality show horse stallion but have not yet started the breeding business. A syndicate member who is an expert in equine reproduction can be the managing member. They will oversee the care of the stallion, including collection and shipping of semen.

Horse Syndication Possible Risks

Poor Management
A syndicated horse's success depends on the selection of a manager with the expertise and knowledge to manage the horse's daily care and training, as well as plan and manage its breeding, show, and race career. Bad decisions can result in the owners of syndicates losing their entire investment due to a career-ending injury, poor performance, or worse. Managers who lack business acumen or experience could also cause unnecessary expenses for the syndicate and prevent them from maximizing their income-earning potential.

Lacking Control
Syndicate investors usually have very little or no control over the horse's short- and long-term management. Before investing, read the fine print. The syndicate agreement should detail the voting rights of the members.

Insufficient Liquidity
Because there is very little demand for horse syndicate shares, it can be very difficult to resell them. Many syndicate agreements require that the manager approve any sale or transfer of ownership to the syndicate.

Unlimited Liability
A syndicate that is not limited liability company, partnership, or any other structure to limit the owners' personal liability could lead to financial ruin. If a syndicate is created by an agreement between the members of the syndicate, but without any formal structure, it could be considered a de facto partnership, unless there is a written agreement. What is the result? The result?

Ongoing Capital Calls
Many syndicates require ongoing contributions to cover expenses. This is especially true if the majority or all of the initial investments made by the syndicate members are used to buy the horse. The syndicate members will need to continue contributing funds to the horse's care unless the horse generates significant income via winnings or breeding fees, which is very rare.

Total Loss of Investments
Horses can be extremely risky investments. Even if everything goes according to plan, it is hard to make money with a horse. And even the best-managed horse can fail to live up to expectations. It is not unusual for career-ending injuries to occur.

Syndicate Ending Disagreements
Like any other business venture syndicates can be ruined if members don't cooperate or can't work together. Common disputes include how horses should be managed, how to deal with injuries and when the horse should go for sale.

Unexpected Tax Result
Always consult a trusted tax professional before forming a syndicate or investing in one.

Unexpected Legal Repercussions
Consult an attorney who is familiar with forming equine syndicates before you discuss the formation of a syndicate. Talking about forming a syndicate with potential investors could be illegal under federal and state securities laws. If you're interested in forming a syndicate, our Attorney Directory is a great resource.

Before Forming a Horse Syndicate

Create an Business Plan
The person responsible for managing the syndicate must create a detailed business program. This plan should include an itemization of all expenses that can reasonably be anticipated. These include the cost of the horse, training, board, veterinary and farrier care, as well as the cost to purchase the horse. It should clearly explain how the horse will generate income, how much, and when. There is no way to predict what will happen when you invest in horses. The business plan must also detail how to manage any foreseeable setbacks like fertility issues, injuries that require extensive rehabilitation, failure to perform as expected, market declines that lead to horse prices plummeting, or even death.

Get Legal Advice
A horse syndicate attorney can provide legal advice that will help to limit liability, avoid problems, and encourage discussion among potential members. For assistance in forming a syndicate, please refer to Equine Legal Solutions' Attorney Directory.

Get Tax Advice
An experienced tax professional who has worked with horses syndicates can maximize tax benefits and minimize adverse tax consequences. They can also help prepare and file necessary tax documents.

Before joining a Horse Syndicate

Investor Expectations
A potential investor should create a list of all their expectations before they decide to invest in a syndicate. Is it only about the potential financial return? Do they want to be involved with the syndicated horse? Do they want to be present at the horse's preparation for race or class? Are they willing to allow their horse to come to the barn for a petting? Are they willing to let their trainer know that they are allowed to visit the barn? Will they be included in the winners circle photos? All of these are important considerations for potential syndicate investors.

Investor Requirements
What other requirements will the investor have? You will need to apply for an owner's licence from the state racing commissions. This is required if your horse will race. A felony conviction will likely prevent you from obtaining an owner's license. You may need to be a member of the breed association or discipline association if your horse is going to compete in show or breed events. A potential investor must be familiar with all requirements before deciding to invest in a syndicate.

Red Flags for Potential Horse Syndicate Investors

An Inexperienced manager
A syndicate manager must have previous experience managing equine syndicates as well managing the type of horse that the syndicate will own. If the horse being owned by the syndicate is an Olympic level dressage horse, the manager must have experience managing both horse syndicates and Olympic-level dressage horses.

A Problem Manager
Potential investors should conduct their research and investigate the person(s) responsible for setting up and managing the syndicate. A potential investor should conduct their due diligence and look into the individual(s) who will be managing the syndicate. A Google search can turn up any lawsuits they might have been involved in. What makes it seem unlikely that they could be in trouble again if they are in trouble in the past?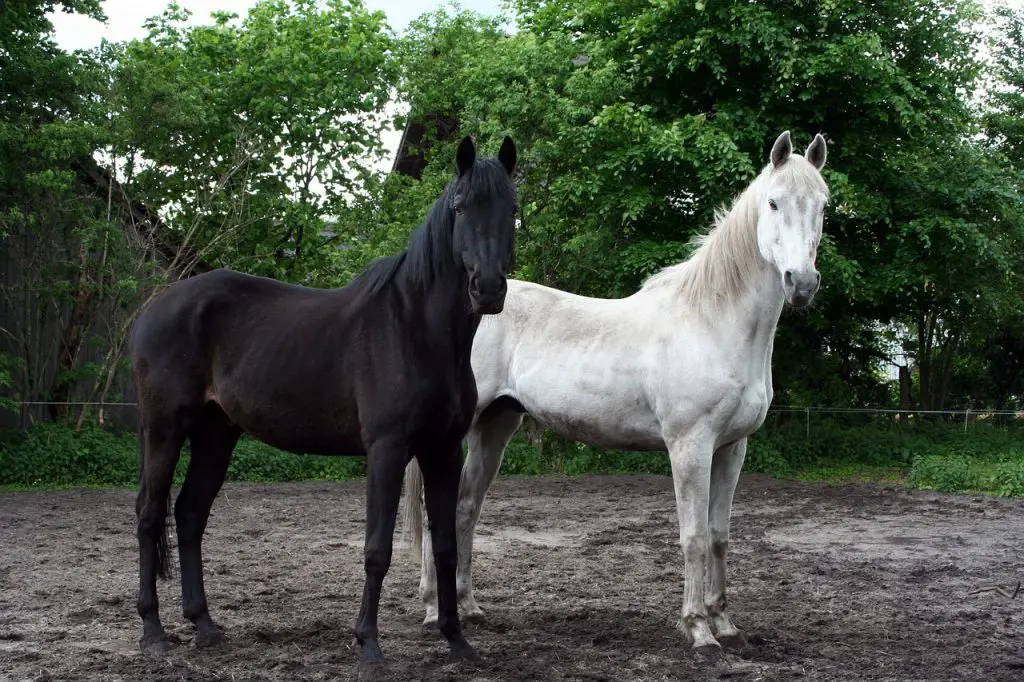 No Documentation
Before asking potential investors to contribute cash, the syndicate manager must provide a detailed business plan and a proposed syndicate agreement .

Urgency
A syndicate should be carefully planned and considered. It shouldn't be an impulse buy to send a horse (and its handler) to a specific competition.

Responsiveness
The syndicate manager should be able to provide any information that potential investors require and in a timely fashion. The situation won't improve if it isn't happening before the investor contributes cash.

Defensiveness
Potential investors should feel comfortable speaking with a syndicate manager. They should also be honest and open to answering their questions. A syndicate manager shouldn't answer potential investors' questions with "That's the way it is in this industry."

Absence of Transparency
Potential investors should be able tell a syndicate manager which horse their syndicate owns (or, in the case of a purchase, how the horse will be identified). Potential investors should be able to find out how many syndicate members will be there, when they will close to new investors, and the identities of those who have already invested.

Equine Coownership Agreement vs Horse Syndicate

ELS Equine Ownership Agreement
Our Equine Ownership Agreement was created by an equine lawyer. It will be applicable to many situations of horse co-ownership. You can use it for pleasure riding, investment, and sale of horses. Each owner is identified and their percentage of ownership. The agreement also outlines who is responsible for horse's ongoing expenses (emergency or routine vet care, board and training, farrier, insurance and competitions, etc.). The agreement will also specify how the winnings from competitions and awards will be distributed. The agreement also covers decision-making responsibilities, such as the sale or retirement of the horse. Like all our contracts, the Equine Co-Ownership Agreement provides liability protection to all co-owners. It is available for purchase on our website .

Horse Syndicate
The co-owners of co-ownership arrangements that are more complex than those in the Equine Co-Ownership Agreement will require legal advice and a custom syndicate contract. A customized syndication agreement will be required for syndicate members who will have breeding rights. This could include the right to breed mares to stallion mares, or to harvest embryos and oocytes from mares. A syndicate may also sell large numbers of shares, or on an ongoing basis. We would love to provide a consultation for anyone who lives or does business in Washington, Oregon or California.