Last Updated on March 8, 2022 by Allison Price
Equestrians enjoy a luxurious, long mane. For some breeds such as Friesians, Morgans, Arabians and Arabians, this is a part of their breed standard. For competition in hunt seat pleasure or equitation classes proper turnout requires that the mane be tightly tucked against the neck of the horse. This blog will show you how to French braid long hairs for the showring.
Braiding supplies
You will need to gather your tools and equipment before you start the running braid process. You will need the following items to braid your horse's mane:
Many equestrians use rubber bands to match the horse's manes for running braids.
How to Run Braid a Long Hair
Once you have all your supplies, it's time to start. Because they are quick and easy to do, running braids are very popular. You can braid a mane with this style in less than 10 minutes if you're a skilled braider. Many equestrians prefer to braid their manes before classes, and then take them out when they are finished. Braiding your horse is a good practice option. It will keep your horse's neck cool during hot, muggy summer days. These instructions assume that your horse has their mane on the left side. If not, please change them.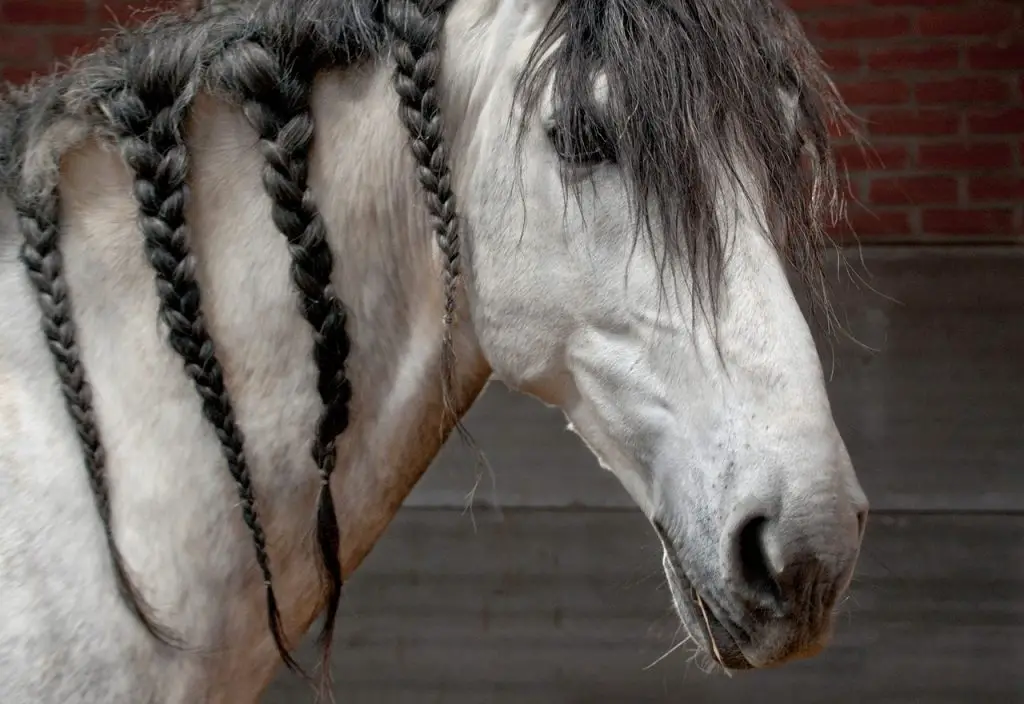 Start by cleaning your horse's mane. You should ensure that your horse's mane is free of tangles and clean. To avoid making your hair slippery, use silicone-free detangling tools. Because dirty hair can be sticky, it is important to wash your mane.
Prepare the mane by using your sponge and a bucket of water. This will evenly dampen the mane. Spray your mane spray along the horse's crest. Next, use your manebrush to brush the spray through your hair and check for any tangles.
Start by taking your comb, and then, beginning directly behind the bridle pathway, cut three equal pieces of mane about 1/2 inch along the crest.
To maintain tension and tightness, cross the right section over and then the middle section over and over the left section.
Cross the right section over and again the middle section. Then, cross the left section over to the middle section. Next, cut a 1/2-inch section of hair with your comb. Add this to the braid to the left. Cross the left section over to the middle.
As you add sections, keep the braid in place against your horse's neck.
You will work your way down the horse's neck, adding more hair each time you twist the left-most portion. To prevent the braid from getting loose when you are moving your horse, keep it tight against the crest.
Continue braiding your hair until you reach the bottom of your horse's head, usually near the withers.
Attach the elastic band to secure the braid
Fold the braid in half, then secure it with an elastic band. You can do this several times to reduce the length of the braid's tail and give it a neat look.
Take a step down from your step stool to admire your work!