Last Updated on March 2, 2022 by Allison Price
Equine Talk Translated
Each hobby has its own terminology, but horse sports have more than their fair amount. Many novices describe their first foray into horses as an attempt to learn another language. We'll be breaking down the most common horse riding labels, except for "just plain crazy!"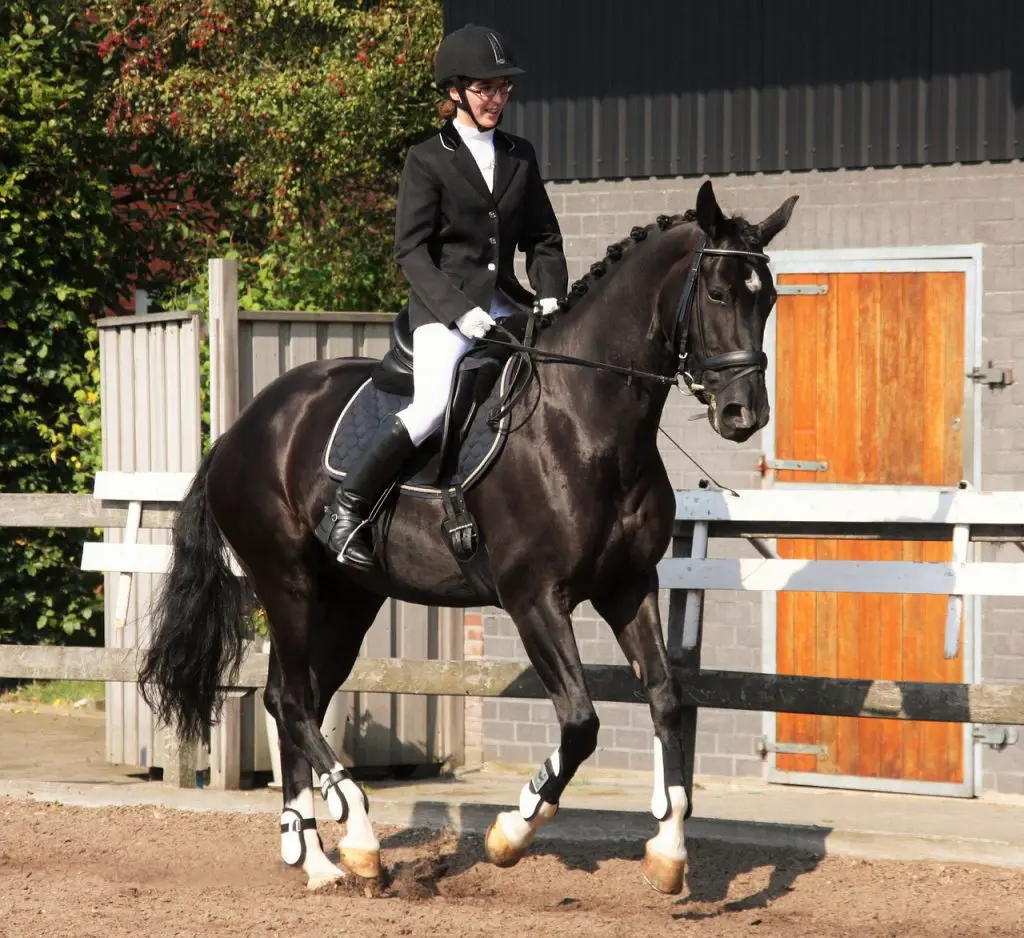 What is an Equestrian?
This is the most popular and broad term for horse riders, as well as those who spend a lot time with horses, whether mounted or unmounted. It can be used in any discipline. It's great for when you don't know what to say, and it's gender-neutral.
What's a Cowboy or Cowgirl?
Cowboy (male) and cowgirl (female) are examples of gender-specific terms for riders. These terms are usually reserved for riders in Western discipline.
What does it mean to be a jockey?
A jockey is a horse rider. Because jockeys are smaller in stature than horses, it is easier for them to transport their weight at high speeds. This term is gender neutral.
What is a Vaquero?
Although rarer in the United States the terms Vaquero and Vaquera are used to describe horse-riders who tend cattle. These terms have Spanish roots and are frequently used to refer to foundational cowboys or horsemen in 16th-century America.
What is a Buckaroo anyway?
Although technically this term is gender neutral, it's often used to describe male horsemen in Western disciplines and rodeos. A buckaroo can also be a term of affection for young riders.
What is a Bronc Rider, you ask?
This is a rodeo participant who rides bucking horses– with saddle.
What is a Bareback Rider, you ask?
This is a rodeo participant who rides bucking horses without a saddle.
What is a Pickup Rider?
Pickup riders assist in rodeos by dismounting bronc or bareback riders safely after their rides. They ride in groups and ride alongside the bucking horses to a) remove the buckle and b) provide support for the rider as they fall off the horse to their feet.
Although the majority of pickup riders are male, we're happy to see some strong women enter the arena.
What is a Vaulter?
A vaulter is basically a horseback gymnast who performs vaulting. They can compete as individuals or in teams, and they can be of any gender.
What is a Catch Rider?
This is a person who rides horses in competitions that they don't own or train. These riders are often unfamiliar with horses and may be asked for competition with little notice. This is a great opportunity for equestrians looking to gain experience with different horses and earn extra money.
What is a Calf Roper and how do they work?
Calf ropers are those who compete in the sport. This is a fast-paced discipline where a calf can be released, and the horse and rider chase it to rope it. The horse must stop, 'hold' the cow, while the rider jumps on, runs to the calf and ties three of its legs. These steps should be completed quickly.
What is a Team Roper and how do they work?
This sport is a two-man chase of a cow. The head (horns), one rider helps turn the cow, while the other rides the back. It is important to do this quickly.
What is a jumper or show jumper?
Jumper or show jumping is an English-style rider who jumps over fences in an area (versus cross-country). This term is gender neutral.
What is an event?
Three Day Eventing is a sport that involves Dressage, Show Jumping and Cross Country.
What is a Reiner?
This term is used to describe riders who are involved in reining. This western discipline requires horses to perform a pattern that includes slow and fast turns, spins, and sliding stop.
What does it mean to be a Rancher?
The term rancher may be used to describe a horse rider or a horse owner. Horses are used by some people who work on ranches. Others prefer to use machinery such as four-wheelers.
What is a barrel racer?
Barrel racing, a Western speed event, is where horse or rider race around three barrels which are placed in a triangle. The winner is the rider who finishes in the fastest time, with no penalties.
What is a female horse rider called?
Equestrian and cowgirl are the most commonly used terms, but they are not specific to any particular discipline.