Last Updated on February 28, 2022 by Allison Price
Teff, a warm-season perennial grass, is being grown in North America by both livestock producers and commercial hay producers looking for a high-yielding, fast-growing crop that can be harvested quickly. It also has good forage quality. This grass is versatile and can be used for hay, silage, or pasture for cattle, horses, sheep, or beef.
Teff's ability to produce high quality hay in a short time span is what has made it so popular. Teff can easily be planted in the spring and then cut several times throughout the summer. The yields range from 4 to 8 tonnes per acre depending on the length the growing season. It is not tolerant to frost.
A long growing season means a higher yield than cool-season grasses like timothy. Typically, timothy has poor production in hot weather after spring harvest. This means that the farmer usually only gets one cut of hay.
History of Teff
Teff, an ancient grain that was first grown in Ethiopia–one the earliest domesticated plants–was originally planted in Ethiopia. *Dawn Sherwood PhD Oregon State Extension Horse Specialist says that the grain was originally intended for human consumption, much like wheat.
It is still used in Africa as a crop for grain. These tiny seeds are the smallest of all "grains" and were traditionally ground into flour to make injera, a type of flat bread or sourdough risen pancake.
Horse owners are increasingly turning to teffhay as a way to lower the sugar content of their horses' diets in recent years. According to Dr. Sherwood, warm-season grasses have lower sugars (nonstructural carbohydrates) than cool-season grasses. This is because they store sugars differently from other grasses like brome, orchardgrass, and so on.
Special-needs horses will need Teff Hay
Dr. Sherwood continues, "Actual sugar levels are dependent on the growing conditions and soil fertility, as well as other factors." It all comes down to how the hay was grown and managed if you want low-sugar horse hay. Teff can have as little as 5% sugar. Bluegrass straw is the only other hay with this level of sugar. This is used a lot by metabolic horses.
Teff hay is low in sugar so it's good for horses with Cushing's, laminitic or easy keepers. However, if it isn't grown and managed properly it can have as much as 22% sugar. Sherwood says that you can't assume it is low sugar.
You should have your hay tested especially if it is being purchased for a horse with a low blood sugar need. Many hay producers are now testing their hay and you can request the results. You should always test hay that you select for horses with low sugar needs.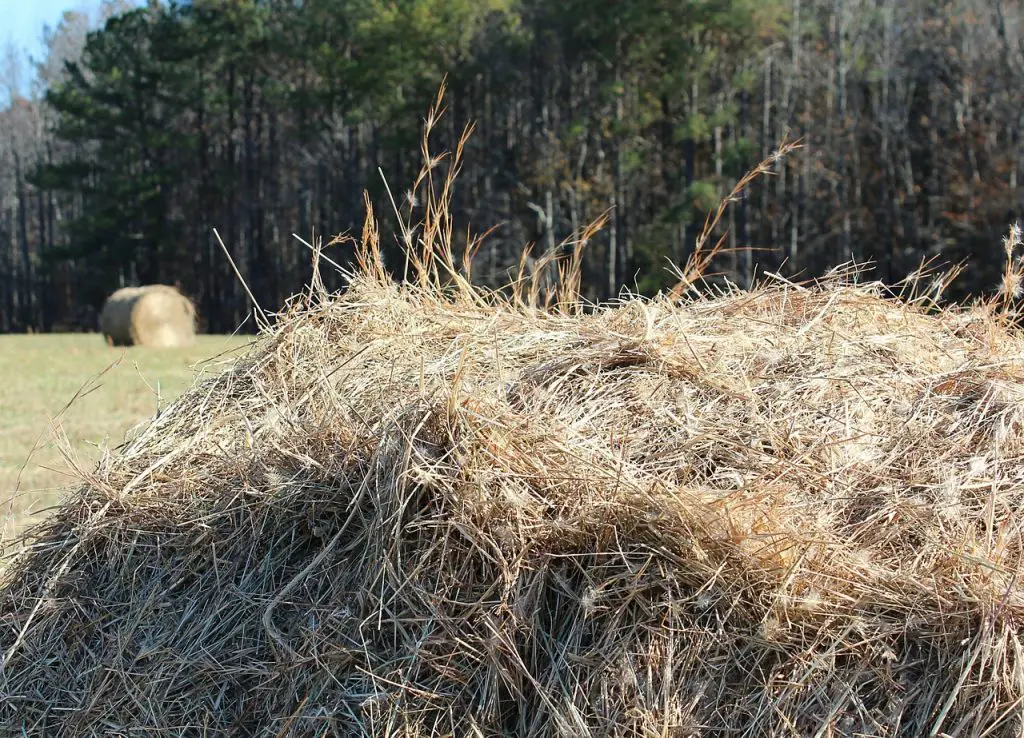 Dr. Sherwood had a metabolic mare, which was insulin resistant and laminitic. She was interested in buying teffhay. The teff hay I looked at had a higher sugar content than the orchardgrass. Teff can be low in sugar so don't assume it. Also, keep in mind that not all horses like it. Horses will either love it or dislike it. She says that some horses will go off feed if you only give them food.
Teff is an option for horses who require special low-sugar feeds, but it must be tested. The Oregon State University Horse Center has school horses as well as board horses for students. There have been many horses at the center, including some with metabolic, PSSM, and HYPP problems. I won't buy hay unless it has been tested. This allows me to determine the nutrient level and how I can adapt the diet to each horse's specific needs.
Palatability
Studies have shown that teff intake is comparable to alfalfa or timothy. Even though teff is finely stemmed, leafy, and'soft', horses who had timothy, alfalfa, or both, often didn't touch the Teff hay if they had the option.
The horses preferred the alfalfa or timothy in those studies. According to Dr. Sherwood, horses would eat teff if it was all they were offered. It is a common food choice for horses, though some horses won't eat it if it isn't. This could be partially due to its texture.
Price and availability
Price is another important factor. It's a niche market, so the producers will charge more. It will also cost more to transport it long distances. A few years back, I priced teff grass hay and found that it was $50-100 per ton more expensive than orchard grass. Teff hay is more expensive because it's a niche market," Sherwood states.
Dr. Sherwood notes that Standlee Hay Company sells many kinds of hay and pellets, which includes teff. They also make a teff pellet which can be used to supplement the horse's diet. These are the options for feeding teff–long-stem hay pellets or pellets.
An important note
There are many varieties of teffgrass hay available. They don't all have exactly the same characteristics. It is not recommended for horse pastures as it is a low-rooted grass.
Let's summarize: Three things you need to know about teffhay
You should test your Teff Hay for sugar levels.
Some horses may not eat it. Before you purchase a lot, it is worth trying a small amount for your horse.
Price – Prices vary depending on the availability and where the teff is grown.
*Dawn Sherwood, PhD (Oregon State Extension Horse Specialist, OSU Horse Center Director, Oregon State University)
About the Author
Heather Smith Thomas
Heather Smith Thomas has been raising horses and training them for over 58 years. She has also written about them for almost as long. At age 9, she got her first horse and started raising horses while in high school. She used them in 4-H as well as to work with the cattle on her parents' ranch.
To help pay for college, she began writing stories about horses for children's magazines. She also wrote articles on horse care for equine publications. She has published more than 10,000 articles and sold over 10,000 stories. A horse in your life: A guide for the new owner was her first book. It was published in 1966 by A.S. Barnes & Company.
Her magazine articles focus on health care, breeding and training, horse behavior/handling, and veterinary topics (horses, cattle). Her husband and she raise beef cattle as well as horses on a ranch in eastern Idaho where their horses are used for cattle work.
It started as a hobby and a love for horses (freelance writing). Soon, it became a way to pay the bills at a struggling family ranch. Her writing became an equivalent to an "off farm job" that she could do at home between checking on cattle and delivering calves.
Heather is a ranch owner who rarely leaves. She has always been at home taking care of the "critters" and staying there as a way of living. Her part-time writing gig has grown to include selling some of her cow herd to her son's family. She is now a regular contributor to more than 25 magazines for livestock and farm, and 30 publications for horses.
Storey's Guide to Raising Horses and Storey's Guide to Training Horses are some of the most recent books.
Heather's latest books are Horse Tales: True Stories From an Idaho Ranch. This collection of horse stories tells about some of her most interesting and challenging horses. Cow Tales; Other True Stories from an Idaho Ranch and Ranch Tales Stories of Dogs and Cats. Her books and articles are mostly about horses or cattle handling, breeding or health care. Her goal was to learn as much as she could about the care and handling of horses or cattle, and to share her experiences with others.
She enjoys riding on her ranch with her youngest grandchildren, who are 14-17 years old. Her oldest granddaughter, Heather Carrie Thomas, who graduated from Carroll College, has been a great help to her. She is now married and lives on a Saskatchewan farm. "Grandma Heather" enjoys special moments with her grandchildren, who share her passion for horses.