Last Updated on February 25, 2022 by Allison Price
Horse owners who have never seen excessive salivation in their horses may be concerned. However, "slobbers," as they are often called, pose very little danger to their horses. Horses that ingest the compound slaframine from the Rhizoctonia fungal infection found in legumes like red clover, white clover, and alfalfa are known as slobbers.
Rhizoctonia is a fungus that thrives on legumes in stressful times like drought, high humidity, and continuous grazing. This means that slobbers are often seen in pasture conditions during the summer months. Due to horses' different sensitivity to slaframines and preferences for grazing, different levels of slobbers might be experienced by horses kept in different pastures.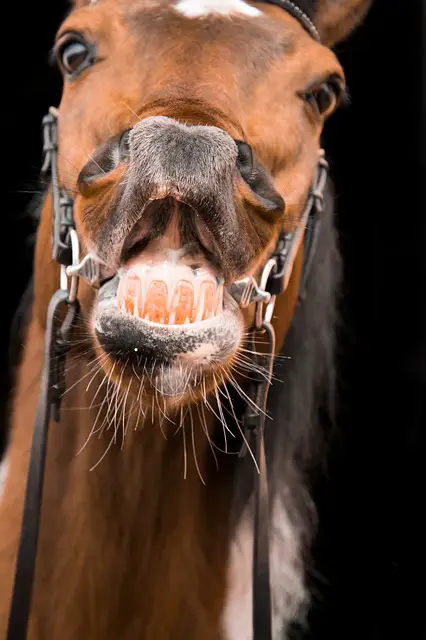 Because slaframine is a chemical that can be left in hay for many years, especially red clover hay, legume hay can also cause slobbers. Higher levels of slaframine are likely to be found in later cuttings than in the first. The Rhizoctonia fungal infection has a brownish color on the live plants. Clover hay also has a brown color but it is not due to any fungus.