Last Updated on February 22, 2022 by Allison Price
WHAT ARE THEY?
Extra long reins that are designed to pass from the rider to the bit rings and the girth.
WHEN SHOULD IT BE USED?
To encourage a more upright head and a rounder frame while riding. The reins run through the bit rings to attach to the girth below the rider's legs. Or the reins can go through the bit ring and down to the horse's forelegs. They can also be used for lungeing. When jumping, do not use draw reins.
HOW DO THEY WORK?
The reins exert pressure on the bit, and the corners and bars of the mouth. Once the horse is back to its original shape, the rider should release the reins. The downward pressure is created by the reins being placed between the forelegs; a higher fitting will produce more upward pressure.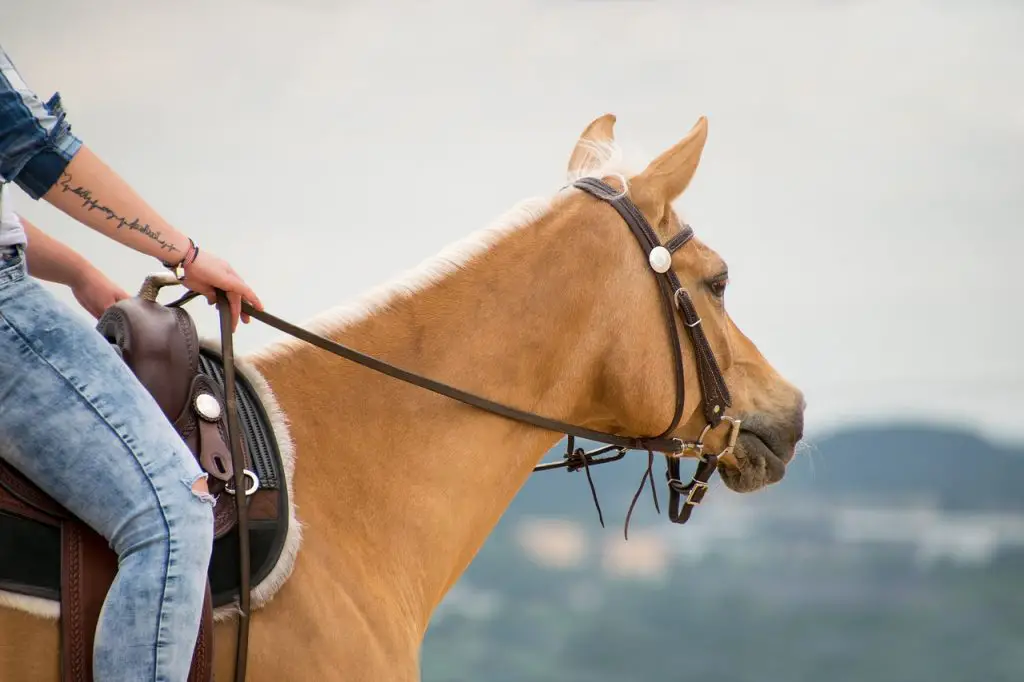 WHAT ARE THEY GOOD ABOUT?
Encourage acceptance of contact by encouraging a consistent outline
– Building a topline
– Increased suppleness in the back
– Improved looseness in paces
Tara explains that horses who struggle to maintain a consistent outline and contact with their horse often lack topline muscle. It is possible to break the cycle and build muscle by helping horses work in the right manner. Horses who have difficulty keeping a connection between the hindlegs and the bridle, or tend to work in an extended outline, can also benefit from draw reins.
WHAT CAN GO Wrong?
Draw reins are the most damaging of all training aids. People who use them regularly and have them behave constantly, without releasing the horse when he has 'given'. Expert Tara Osborn says that this causes the horse to learn to lean on the reins, or become overbent and behind his bit. "Riding too short with the reins will pull the horse's nose in, shorten his neck and cause stiffness in his back," says expert Tara Osborn. Draw reins can be used to control strong horses but are likely to exaggerate this problem. They should not be used on horses that buck. They can be useful for rearers.