Last Updated on October 26, 2022 by Allison Price
Now that you have booked your first lesson in horse riding, you may be wondering what to wear. We're not talking about fashion here. What should you wear to ensure your safety and comfort when riding a horse?
Your footwear is second only to a helmet in horse riding gear. Although riding boots are not necessary, you will need to have a minimum of a 1-inch (2.5cm) heel, a protected toe, and a grip sole. Your foot will stay in the stirrup and not slip through it. The sole and heel will also help protect your feet from being stepped on accidentally by your horse. To ensure a stable leg position while riding, good riding boots will support your ankles and leg.
Now that you know the basics of horse riding footwear, you may still be wondering if the shoes you already own can be used. Let's take a look at the suitability of these shoes to see if they are suitable for riding.
If you do decide that riding boots are a good investment, we will walk you through the steps and give you our recommendations.
Join the Horse Learner Community
Rain boots for horseback riding?
Although rain boots are practical and easy to use, they can also be very cute. But, are they right for horse riding? Rain boots come in many different shapes and sizes, but they don't usually have the 1-inch heels or grippy soles. They are also very loosely fitted around the legs, meaning they don't provide any support for the ankle or grip to the saddle. Additionally, the extra rubber around your leg can cause discomfort and disturbance when riding.
It is normal to see a lot of wear on footwear when you are around horses. Rain boots won't last long enough in these conditions. We don't recommend regular rain boots for horseback riding.
Are Cowboy Boots and Horseback Riding permissible?
You can still wear your cowboy boots. These boots are usually made of durable leather and have a protected heel. These boots were designed to allow cowboys to move from the saddle to ground easily.
You may also want to keep your boots dry from the dirt and moisture that surround the stables. This will cause them to wear out quicker.
Hiking boots and horseback riding are possible.
They can meet many of the requirements for horse riding, depending on which hiking boots they are. These boots have a sturdy sole that provides some grip and have protection at the heel. Hiking boots can have problems with shoe tread and laces.
Hiking boots can be quite large and might not fit into a stirrup.
Second, many hiking boots have laces which can get caught in the stirrups during the ride.
Hiking boots aren't the best, but they work well for horse riding and around the stables. They were very versatile and I used them a lot on trips around the globe. Although they were a bit bulky, I found that I could use them for trail rides. However, I wouldn't recommend it to novice riders.
Sneakers for Horseback Riding: Can you wear them?
Sneakers are a no-no because they lack grip, heel, and toe protection. Comfortable, breathable sneakers are tempting, especially when it's hot out. We often see horses riding them, although we may have done a few trail rides in them.
In summer, we'll quickly swap out our riding boots for sneakers. This will allow our feet to breathe and make it more enjoyable to walk around the stables. Be careful with your toes when you are around horses.
For horseback riding, you should not wear sneakers and for stables.
Are Sandals Safe for Horseback Riding?
Let's be very clear. NO! No! Sandals are not suitable for horses and do not meet the requirements of horse riding footwear. The stable is not the right place for sandals. Flipflops and any open-toed shoes are also acceptable.
What Shoes Should You Wear for Horseback Riding?
Horse riding shoes will vary depending on the type of riding that you do. A western rider who is grazing cattle might prefer to wear different shoes than an English rider competing in showjumping. Safety and comfort are paramount for beginners. The key elements to consider include the heel height, toe protection and sole quality.
Horse riding boots aren't the only type of equestrian footwear. There are many options to choose from, depending on your riding style, activity, and preference. Let's take a look at the different types of shoes that you have and their pros and cons, before you decide to buy.
Horse Riding Footwear Recommended
Riding Boots
Riding boots can reach right below the knee and can either be made of leather, rubber, or other synthetic materials. Riding boots are designed for riding and feature a sturdy heel, a protected toe and a solid sole. They also provide good ankle support. Tall riding boots will protect the calf from rubbing against the saddle, and allow the rider to maintain a comfortable leg position in the saddle.
Many English riders love riding boots. They come in various seasonal styles. Riders in English-style competitions like dressage or show jumping wear riding boots.
Jodhpur Boots
Jodhpur boots, which are shorter versions of the traditional riding boot, reach the ankle. This boot is made mostly from leather and is intended for riding. These are often worn by riders in conjunction with half chaps to offer the same calf protection as higher riding boots.
Paddock Boots
Can I use the same boots for horse riding and in the stables?
Although it is possible to wear the same shoes for stable work and riding as well, we don't like this. Walking around the barn can involve stepping in water, dirt, and manure. We find that most boots don't have the ability to handle these conditions long-term (especially leather boots) and that riding boots are too tight around the calves, making them uncomfortable for extended periods. We use waterproof, sturdy ankle boots in the stables. We believe each horse is unique and that they do best on their own.
How do I choose the right riding boots?
It is crucial to choose the right riding boots as they play an important role in your safety and comfort on the horse. There are a few things you should consider when choosing the right boots.
Riding frequency
Are you more committed or do you just like to explore new hobbies? We recommend that you get a good pair of riding boots if you intend to continue your equestrian career and ride at least twice per week.
Horse riding style and Activity
Do you prefer English or Western style? This will influence the type of boot that you choose.
Temperature and Climate
Are you going to be riding in cold or hot temperatures? Are you going to be riding in the outdoors or indoors? Make sure your boots are well-adjusted to the environment in which you'll be spending most of your time.
Comfort
Boots should fit snugly, but not rub in places that they shouldn't. However, leather boots will require that you 'break in' them before you can wear them. This can be time-consuming and sometimes painful. But once they are in, they will look like your personal pair, with a unique shape to match the pointy toe your dad gave you.
Budget
What price range are you willing and able to spend? You don't have to spend a lot to get boots. However, you should be comfortable if you plan on wearing them twice a week. Avoid the most affordable rubber or synthetic models. These boots can be uncomfortable and sweaty. We do not recommend them.
What Boots Are Best for Horseback Riding?
Our Top Riding Boots
Our favorite riding boot is the Horze Elisa Tall Dress Boot. These boots are made of high-quality leather. They mold to your feet and legs in a very short time. After they are broken in, you will need to wait. These boots didn't fall down as much around our ankles as some other models, unlike other leather boots. It is easy to take the boots off, even if they are sweaty and tight. The zipper also means that it doesn't have to be difficult to get them off after a ride. They look great, at least that's what we think.
Our Top Paddock Boots
The Horze Sporty Rugged Jodhpur boots are our go-to for barn chores or casual rides in the winter. Warm and sturdy footwear is essential for those who live in areas where fall can be wet and muddy, and winters can freeze and become slippery. The boots are made partially from leather. This means that they cannot be waterproof 100%. However, a water-proof spray can be used to keep them looking great. It is easy to put on the boots and take them off using the heel pull tab. The tab is also thin, which I love because thicker tabs can rub on my calves and get in the way of pants, half chaps, or other clothing.
I love the soles. They are very grippy and keep me on my feet when walking on snow-covered or icy ground. Although the isolation is excellent, woolen socks are recommended for colder days to keep your feet warm. It took a while to get them used to, especially around the ankles. But they are now comfortable and flexible.
The boots' smooth surfaces and lack laces make them easy to clean and brush off. These boots are great for riding on winter trails.
TIPS: The sizes are a little small, so order half the size up. These may not fit if your ankles are wider than usual, according to some reviews.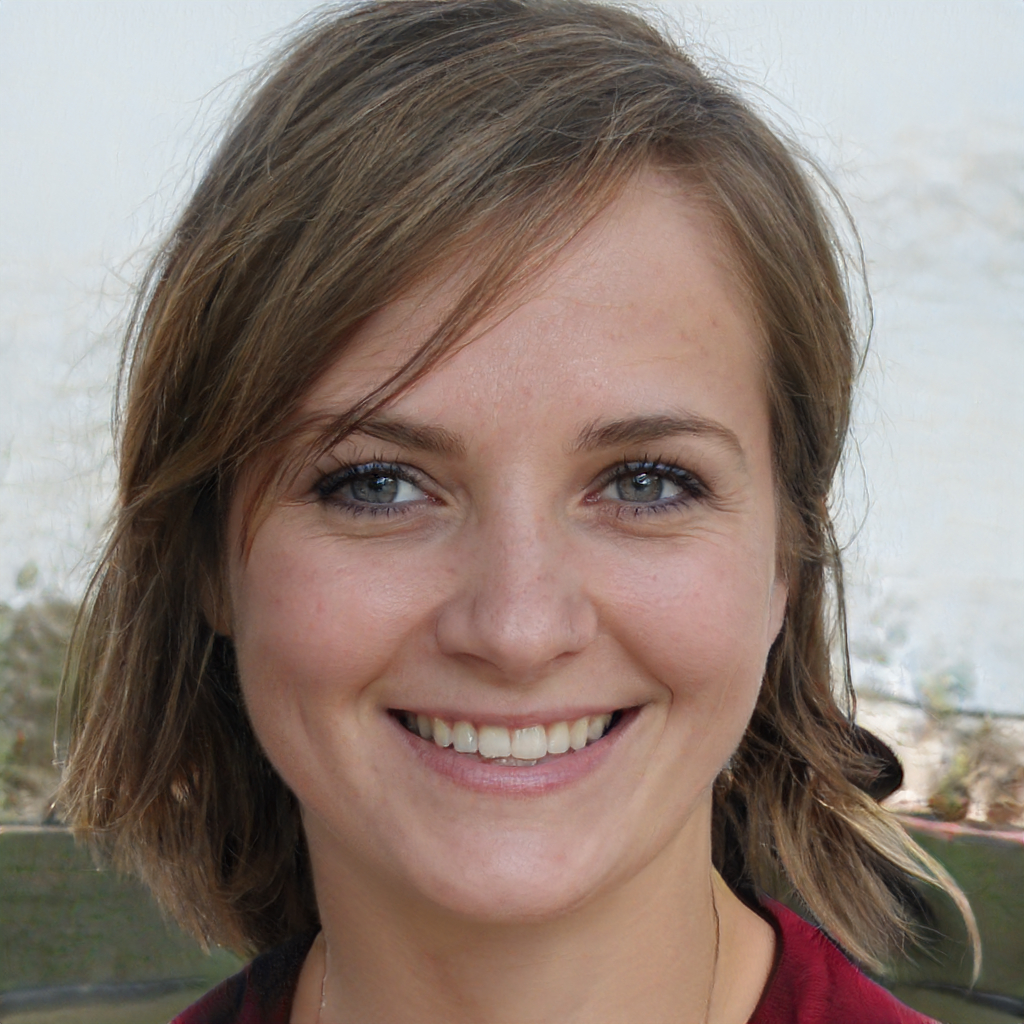 I'm Allison, born and raised in San Diego California, the earliest memory I have with horses was at my grandfather's farm. I used to sit at the stable as a kid and hang out with my Papa while he was training the horses. When I was invited to watch a horse riding competition, I got so fascinated with riding!