Last Updated on February 22, 2022 by Allison Price
Your mom loves her, she's funny and sweet, and her best friend is a horse. This new relationship will bring you barn gossip, sweat, and more sawdust than your imagination.
You're ready for a bumpy ride, so buckle up, Buckeroo!

Ten things you should expect when dating a horsegirl:
1. Every day, you will hear about the drama in the stable yard
It was your mistake to think you were involved in drama at work. The stable yard seems to be the best place for all the gossip and drama.
The stories of a horse girl dating will never end. The stable yard may be a version of EastEnders. It is impossible to predict what dramatics will be revealed at the end of the day.
Without you asking, your horse girl will tell you every detail about Tracey's use of Sharon's wood chip fork.
Tanya was shocked when Sally turned her horse into the wrong field.
There was also the incident where Karen said Jane her horse looked lame. Jane disagreed and it led to a heated argument. Claire, the yard manager, has now asked Karen for permission to leave. You couldn't believe it.
One piece of advice: It is best not to get involved, because you won't be right. Encourage, support, and be concerned. But, don't let your opinions get in the way.
Also read: What is a horse girl? Meme explained.
2. You will never be the priority number one. 1
You must understand that a horsegirl will not prioritize you as long as your horse is involved.
Her faithful steed will always be the one to call. You will be required to quickly learn your position in this complex triangle.
The horse is so high on the pedestal that you can't see the top (imagine it as way up in the clouds somewhere), that most people won't be able to even take a peek.
A bond that binds a girl to her horse is unique. It is a bond that can't be broken. We are sorry, but you can't compare.
It is possible to take comfort in knowing that you will always be her favorite no. 2.
3. Weekends will be different.
You may question your self-worth if you've always believed your weekends were yours, especially if you are used to being with horses.
Horse girl has weekends that are reserved for competitions and shows with her no. One horse in her life, especially during the summer months.
But that doesn't make her no. It's not right that 2 should be there. Who else will drive the horsebox, after all?
You can expect to spend your weekends driving, standing outside in the elements, and playing skivvy throughout the day. ).
It will be necessary to take every moment on the camera. Don't think about skipping it. You will also need to pretend that you are enjoying each and every moment.
You should also be ready to do a little bit of poo picking to spice up your day. You are there to help and be there for your horse girl. All you need is to serve and be at your horse girl's beck and call.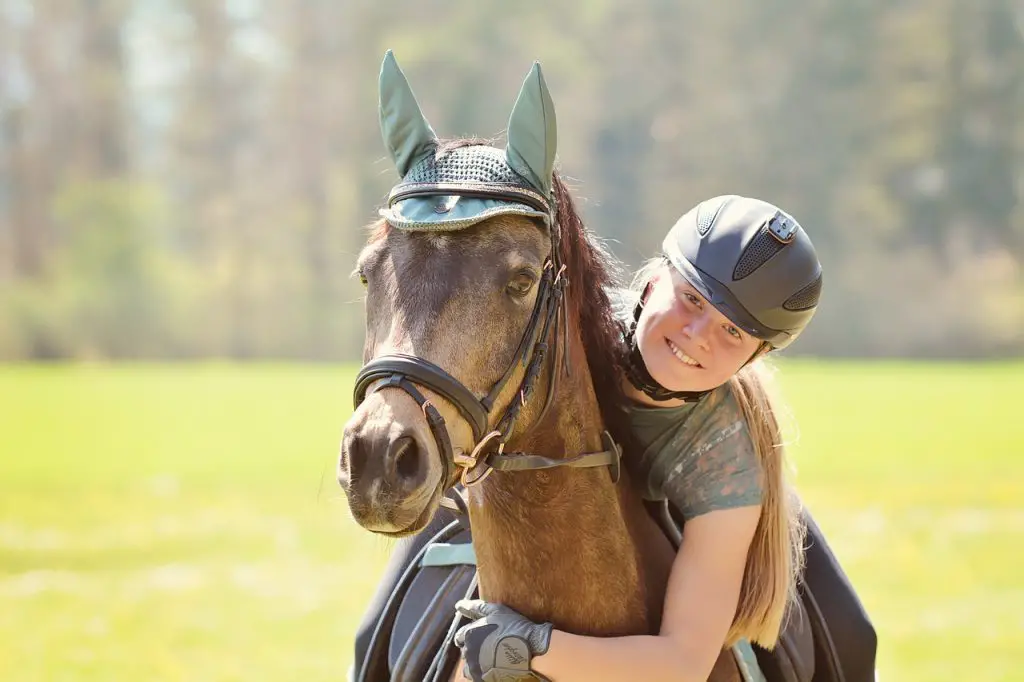 4. Your entire life will be spent in poverty
A horse girl might not be the right choice for you if you have ever dreamed about a life filled with wealth.
No matter what your budget, whether you want to take a luxury holiday or purchase a new vehicle, her horse will always be number one. 1 priority.
To be fair, her horse needs a new expensive saddle (customized), 3 numnahs for matchy-matchy purposes, the most recent turn out rug (8 isn't enough), and 2 pairs of travel boots (for all the shows you will attend).
Do not ask your horse how many rugs she needs. It is not your place to comment on this matter.
A new horsebox is required if you plan on purchasing a new vehicle. It's more practical.
Horses are expensive and you'll likely end up very poor if you get married to one.
All of her money will be used to support her pride and joy. All of your money will, in fact!
5. One dinner
When you're dating a horsegirl, the days are gone of a cozy dinner.
It is not easy to feel lonely, so Marks and Spencer will offer a dinner for one every night.
Horse girl's lives are not 9-5. She will spend her evenings riding, feeding and generally messing about with her horse. Sometimes, she may forget who you are temporarily.
Horse ownership requires patience and a lot of time. There is no quick way to handle horses. Watching the clock will be an ongoing task for you.
If she says she will be home by 6pm, you can expect it to be closer to 8pm.
There is little chance of you having company at dinner. Also, her horse will always be better fed than you.
You can be certain that your horse girl spends many hours at the stable yard every evening.
6. When she returns home, she will smell like a stable.
Horses are as real as they come. You might want to reconsider dating horse girls if you are unable to deal with the smell of horses (think sweaty odors, urine, and poo)
Horse care isn't as glamorous as it seems. It is a constant chore to clean up horse poop, get dirty and wet, and sometimes even sweaty.
When your horse girl returns home, the stench of horses will be everywhere. It's true that it can be quite whiffy.
Horses can be so stinky that their smell seeps into the skin's pores.
Even after washing your hands with soap and water many times, it can still be difficult to get rid of the odour.
Horse riding jackets are not your friend. They can smell very rank and will make you look unprofessional. This jacket will not dry quickly so don't expect it to be washed soon. ).
You should not mention what your horse girl smells like when she comes home.
She will likely have no clue what you mean and be immune to it for many years.
8. Conversations usually begin with "[insert name of horse here]".
Regular conversations with a horse girl are rare.
Horse talk is always a result of a simple conversation about her day or what you'll be buying at the supermarket this week.
It's best to get to know her horse's name as you can be certain she will wear it out.
She considers her horse her life, and is able to mention her horse in any conversation.
You don't have to know everything about her horse. If you don't wish to, she won't require you to join the conversation.
However, it is crucial that you learn to nod in the right places and listen carefully to what she says. However, it is likely that you will be questioned about this later. Always be prepared.
7. You'll need to be ready to take on the saddle!
Although you may not want to hear this, it is important that you do.
Your horse girl will eventually want you to ride her horse at some point (we hope it is in the distant future).
It doesn't matter if you have never ridden horses before, or if you don't have the balance and core strength to do so.
It doesn't matter if you are afraid to go on 17hh OTTB. It doesn't matter if you don't want it, because you will!
You will eventually be required to get on your horse. It is not hard to believe that her horse is an angel. She would not do anything that could be considered dangerous or unusual for her favorite horse. 2 times in her entire life.
However, if you're that inclined and up for a challenge, don't expect it to be a daily occurrence.
You will never allow your horse girl to share her no. You can only have one horse friend, so you'll need to buy your own.
9. Safety is always a concern
There will always be some worry about dating a horsegirl.
Horse riding can be dangerous at times. There is always the possibility that your horse girl could be seriously injured or hurt.
Rotational falls on cross country courses and fractured toes will all be things you don't want to hear about. There will always be near misses you don't want to hear about.
Horse riding is not a dangerous sport. This negative attitude towards her sport will not be accepted by her.
She would never again ride her beautiful "never put a foot wrong" horse if she did.
She is proud to be wearing her riding hat to standard PAS 015 (1998/2011), with BSI kitemark PAS015, and her horse is an angel.
This will ensure that she is always safe. You don't probe, you don't question, you worry silently on your own.
10. There are positives!
It's not all bad news. You will be a fiercely loyal person once you start dating a horsegirl.
A person who fully understands the importance of commitment. An ardent, hard-working worker who is determined to achieve her goals.
Horsegirls are generally disciplined and resilient, despite the many ups and downs that come with horse ownership. Horse girls excel at setting goals!
They are skilled problem solvers, which is often what you will find.
You could make a great match if you are competitive. Horse girls enjoy the excitement of competition.
You can be certain that she understands what true partnership looks like. Horse girls are so generous with their love (unconditional).
You may not be the ultimate no. You will be a worthy runner-up in her life.
It's not too late to tag your boyfriend and share this article!