Last Updated on February 22, 2022 by Allison Price
It was amazing to see how high the horses leapt as I watched a showjumping contest. After seeing them leap over hurdles, I was intrigued to see what records equine jumping holds.
A horse can jump 8.25 ft (1.47 m); this world record was set by Huaso in Chile in 1949. Competitive jumping horses can leap over seven feet; an average horse can only jump about three feet.
| | | | | |
| --- | --- | --- | --- | --- |
| Equine Jumping Records | Horses' Name | Rider | Height | Year |
| World Record | Huaso, ex-Faithful | Capt. Alberto Larraguibel Morales | 8 ft 1.25 (2.47m) | 1949 |
| Puissance World Records | Optiebeurs Golo | Frank Sloothaak | 7 feet 10 inches (2.38m) | 1991 |
| North American Record | Sweet N' Low | Anthony D'Ambrosio | 7 feet 7 1/2 inches | 1983 |
| British Record | Lastic | Nick Skelton | 7ft 7 5/16in (2.32m) | 1978 |
Huaso ex Faithful was an incredible athlete. But he wasn't the only horse who had amazing jumping abilities. This article will examine the jumping records of horses and explain how they can jump so high.
What is the highest possible clearance for showjumping horses?
Showjumping, which is most commonly equine showjumping, involves a timed competition in which horses and riders jump obstacles in a predetermined pattern. The winner is the team with the fastest time and fewest errors (knocking down an obstruction)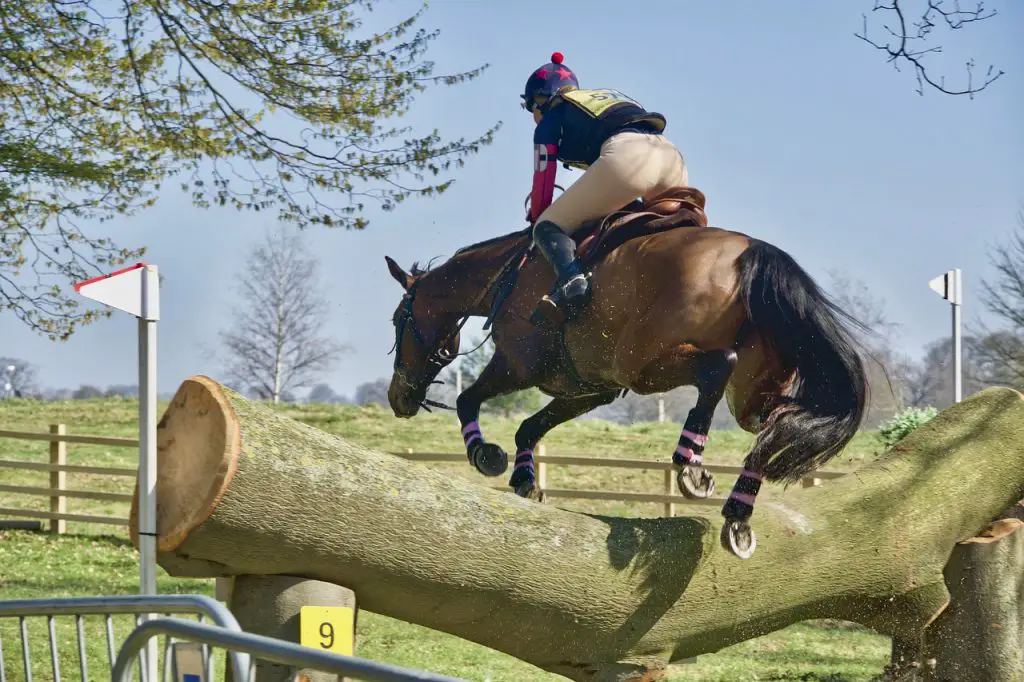 Showjumping champions can jump seven feet, but this height is only possible in "The Puissance," one the most exciting equine competitions. The Puissance, unlike other showjumping events is not timed but a high-jump contest.
"Puissance" comes from the Anglo French word for power. This trait is characteristic of all Puissance horses that are able to produce a lot of power.
Two jumps are typical for Puissance competitions. The first jump is a low-level one that teams use to warm up before they tackle the larger wall.
A wall made from hollow wood red bricks is the main challenge in Puissance. Although the wall is made of red bricks, it appears sturdy. However, it can be weakened by even slight pressure.
Puissance is a well-recognized equine competition that has been around for more than 100 years. Although it's not an Olympic event at the moment, the governing body included it in the 1900 Olympic games.
Frank Sloothaak, riding Optiebeurs Golo, set the World Record at 7 feet 10 inches (2.38 m), in a Puissance competition. He broke Nick Skelton's record of 7 feet 7 inches, which he set in 1978.
How high can Olympic horses jump?
Every four years, the Olympics pits the best athletes around the world against each other. It also includes the top equine performers in dressage and eventing.
The maximum height of the fences in Olympic showjumping competitions is 1.6m (5.2 feet), and it can be as wide as 2 meters (6.5ft). The triple bar obstacle can measure 2.2m in width, while the water jump distance can be set at a maximum of 4.76m strong>
Showjumping is a five-round competition that determines the winner. Each round is scored. Horses must be at minimum seven years of age and have passed a veterinary inspection to compete in the Olympics.
Paris' 1900 Olympic Games were the first to incorporate showjumping competitions. It wasn't as successful as it is today. The courses were shorter and the rules less strict.
Interestingly, the games were only open to male cavalry officers. In 1952, the Helsinki games were the first to allow civilians to compete.
What is the highest horse jump?
I was at a showjumping contest and noticed that the obstacles were different heights. I noticed that some fences were quite short while others looked intimidating. This made me wonder what height the tallest ones are.
Grand Prix courses have a maximum obstacle height of 5 feet 3 inches (1.6 meters). Grand Prix, the highest level in showjumping, is the best and most difficult.
The FEI is the governing body for Internation showjumping. The FEI has established a minimum level of showjumping at 4′ 11″ (1.5 meters). However, showjumping is governed by the USEf in the United States.
The U.S. showjumping levels are 0-9. The USEF has set the minimum height at 2 feet 6 inches, with the highest level starting at 2 feet 6 inches. From there, the USEF will increase the height. The following chart shows the U.S. showjumping levels.
| | | |
| --- | --- | --- |
| Showjumping level | Height range | Width at obstacle |
| Niveau 0. | Fences from 2'6'' to 2'9'' in height | Spread 2'9'1 to 3'0″ |
| Niveau 1. | Fences from 2'9′" to 3'0'' in height | Spread 3'0'0 to 3'6″ |
| Level 2. | Fences from 3'0's to 3'3″ in height | Spread 3'3'3" to3'9′? |
| Niveau 3. | Fences from 3'3'1 to 3'6″ in height | Spread 3'6'' to 4'0'' |
| Niveau 4. | Fences from 3'6'' to 3'9'' in height | Spread 3'9'1 to 4'3″ |
| Niveau 5. | Fences from 3'9′" to 4'0'' in height | Spread 4'0′- 4'6″ |
| 6. | Fences from 4'0's to 4'3″ in height | Spread 4'3″ to 4'9″ |
| Level 7. | Fences from 4'3'1 to 4'6″ in height | Spread: 4'6'1 to 5'0″ |
| Level 8. | Fences from 4'6'' to 4'9'' in height | Spread: 4'9'1 to 5'3'1 |
| Level 9. | Fences from 4'9′" to 5'0'' in height | Spread 5'0'' to 5'6'' |
This article will help you find the best horse breeds to showjump. Top 5
Jumping is good for horses.
Horses land on their front feet when they jump over obstacles. The joints, bones and ligaments in the animals' two fragile legs support their entire body weight as well as the force of gravity. I wondered if horses can jump.
Jumping isn't good for horses. However, some horses seem to love jumping and it's in their genes. Horses can sustain injuries from jumping, but the stress on the horse's body by jumping stresses the ligaments and tendons. The impact of landing can also cause damage to the front feet.
There is no evidence to support the claim that showjumping horses are more injured than other horses. However, it is common knowledge that horses can become lame from repetitive stress on their legs.
Suspensory ligament injury, front foot lameness and joint deterioration are the most common injuries caused by jumping horses. Each of these can lead to chronic health problems and lameness.
Horses that run wild don't jump over obstacles often. They will veer around obstacles that are in their way. They will most likely jump over obstacles if they are chased by tigers, but this doesn't make it seem instinctive.
How can horses leap so high?
Horses can leap high by using power generated in their hindquarters through the movement of their joints.
Researchers discovered that 40 percent of horse's take-off power is generated by the knees. The power horses' hindquarters generate to jump obstacles was the focus of these researchers.
How high can humans leap?
Human high jump records are just slightly lower than those of horses. Javier Sotomayor, a 1993 world record holder in high jump, set a leap of 8ft.03in (2.45m).
The jumping record for horses set by Huaso ex–Faithful in 1949 is 8 feet 1.25 (2.47m), which is less than one inch more than that of Javier Sotomayor.
How high can a Mule Jump?
Mules can compete with horses in jumping but are smart and durable. Mule jumping, also known as "coon jumping" by some observers, is a competitive jumping event that you can see at rural county fairs.
Although there doesn't appear to be an official record-keeping system for the sport, most avid observers recognize Sonny the mule who leaps. In 1989, he jumped six feet during a Pea Ridge county fair.
Competitive mule jumping does not resemble showjumping competitions. Mules can be seen stumbling to a bar and stopping, then jumping over the bar from a fixed position, without the assistance of a rider.
How high can a deer leap?
A deer farm is located nearby, surrounded by 10-foot fences. This fence would seem high enough to hold in even the most skilled jumpers. This is not always true.
Whitetail deer can jump up to 12 feet. However, there have been reports of some whitetails jumping higher than that. Although there isn't an official record for the highest whitetail deer jumps, it's safe enough to say that they can leap higher than horses, humans, and mules.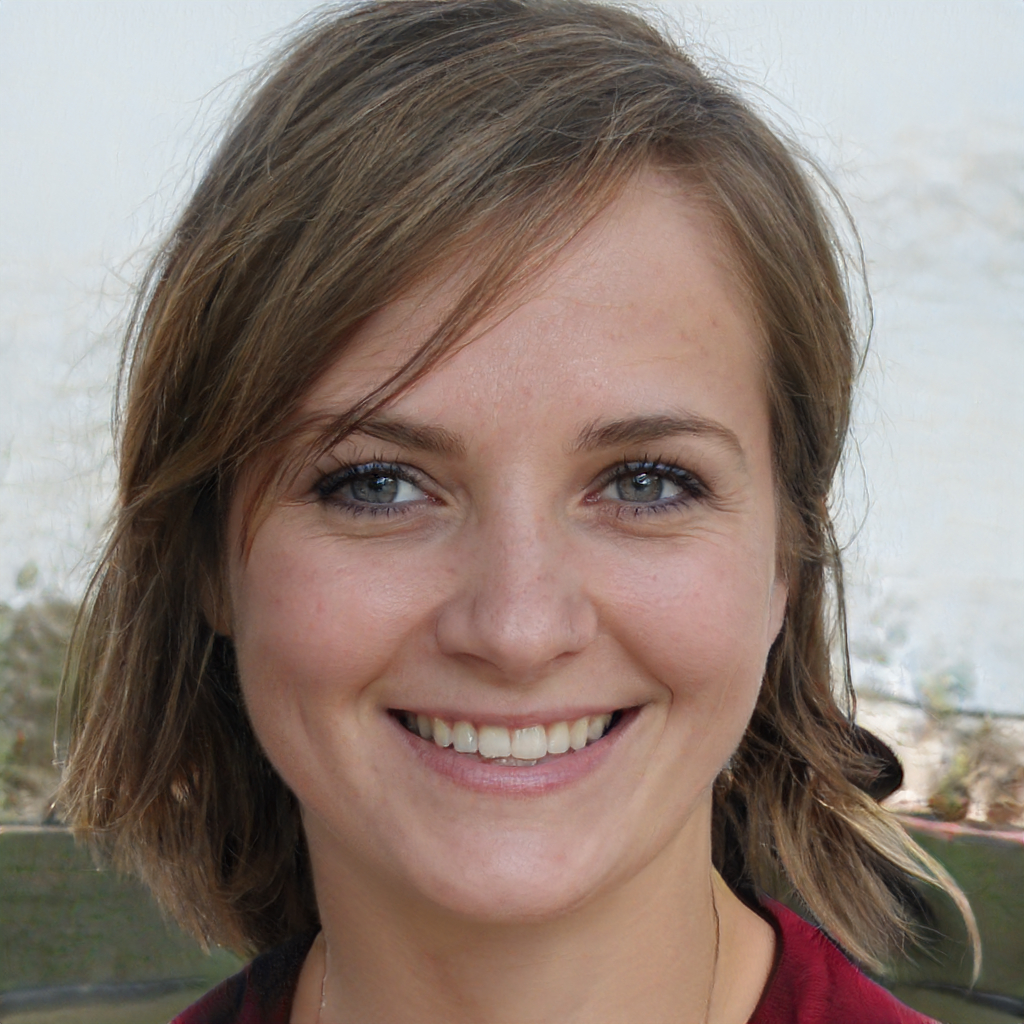 I'm Allison, born and raised in San Diego California, the earliest memory I have with horses was at my grandfather's farm. I used to sit at the stable as a kid and hang out with my Papa while he was training the horses. When I was invited to watch a horse riding competition, I got so fascinated with riding!