Last Updated on March 2, 2022 by Allison Price
Many owners list their horse as a "project horse" when they are looking through classified ads. These horses are often cheaper, which can be appealing to buyers with limited budgets. You aren't setting yourself up to succeed if you don't have the right skills.
Ask them Why They Consider Their Horse to be a Project
There are many reasons that a horse might be placed in the "project horse" category. Some horses are more challenging than others. Ask the owner why they use this term to describe their horse. They could have used a million different terms to describe their horse. They could have used terms like "green, inexperienced", "spooky", "out of work for a while," etc. It is important to understand why they consider their horse a project-horse.
Dangerous Behaviours Make it an Automatic No
A "project" horse might be a good option for someone who is new to horse ownership. My one rule of thumb with potential "project" horses and my students is that they have no history of dangerous behavior. Horses can be "project" horses and not be dangerous or frightening.
Avoid horses with a history that has involved bucking, rearing, bolting, or other aggressive behavior. These behaviors can all be fixed by professionals, but they are not the type of behavior you should be taking on as your first horse owner.
A Horse that Has Been Out of Work
Horses that have been idle for a while may be considered a good candidate for "project" if they are well-trained and well-broke.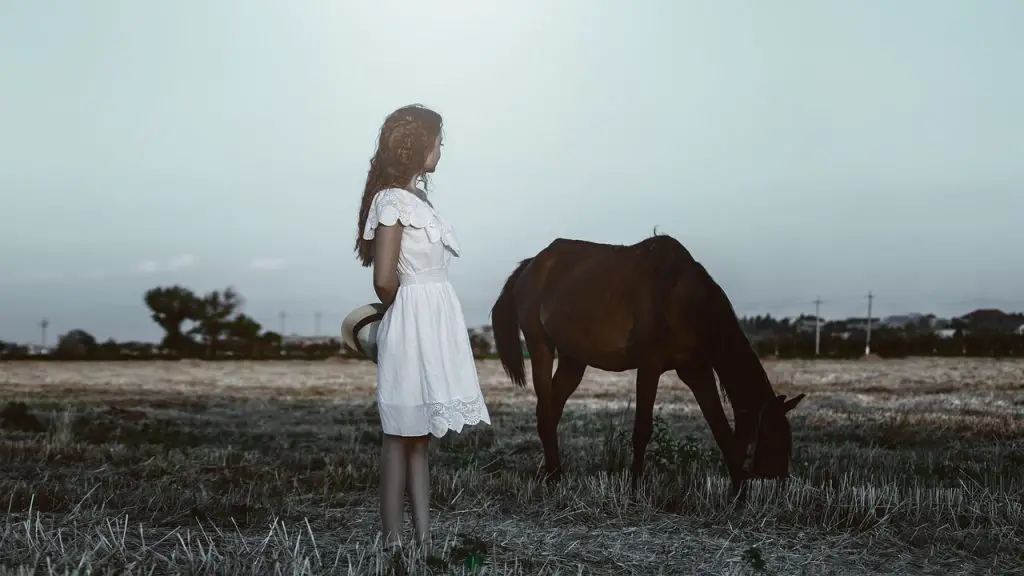 These are common situations. These situations are common: Teenagers lose their interest, families have children, and horses can be left alone for long periods of times. Owners may list their horse as a "project horse" because they have time off. This doesn't necessarily mean that they aren't trained. It just means that they took a break from training and will need to refresh their skills.
Remember that horses that have been retired from work need to be given the opportunity to get back to work. You also need to make sure that their minds are stimulated and kept interested. Sometimes these horses will have a negative attitude when they learn that they aren't being retired and are being brought back to work.
Horses Needed to Get Well After an Injury
Talking to the horse's owner will reveal that it is a project because the horse has been off work due to injury. You should also find out more about the horses training and future plans. It is important to ensure that the horse's injuries won't prevent it from participating in the activities and disciplines you want.
Too Many Horses for the Current Owner
A horse might be classified as a project if it was bought by someone who had good intentions but didn't have enough skill to ride it. The horse may have been too sensitive and well-trained for its new owner.
One man's trash can be another man's treasure, as they say. It's almost like one rider has a dream horse and another's project horse. It is important to learn as much information as possible about the current owner, their ability, the history of the horse and the reasons it did not work out.
Sometimes the horse is too forward for their comfort and they need a more relaxed horse. This "project" would not be difficult if you're a confident rider. This might be the perfect situation!
One particular issue with the horse
It could be that the horse is difficult to bridle or head shy, or it doesn't cross water when on trail rides. Or it won't even load on a horse trailer. It could be that the horse has one thing that is causing them to lose heart and give up on their horse.
The specific issue that is causing the problem will determine if the horse is a good prospect. Are you able to put in the effort and have the patience to solve the problem?
Need a trainer to help
If you're looking at horse ads, I hope you have a friend or trainer who can help you. A consultant who is knowledgeable about your abilities will help you decide if a horse is right for you.
All of us want our students to have fun with their horses, and to be able to continue learning and improving without becoming frustrated. Only you and your trainer can determine if you are capable of doing this with a horse that is in need of work.
"It's All I can Afford"
This is something I've heard many times. If a person is starting to shop for horses and their budget is limited, it can seem that "project" horses are the only options.
If you feel that you don't fit this criteria, you can take the time to learn more and lease a horse at the farm where you ride. This will allow you to continue saving money and increase your horse fund.
There are many affordable, well-trained horses available. Be patient. You will frustrate and even scare yourself if you rush to buy a horse that is not well-trained because it is the only thing you have.
It takes time to build confidence and even longer to recover it if you lose it.
Get ready for success
You can set yourself up for success. Your trainer can help you choose the right project if you feel ready to take on a project. One that will not only build your skills but also boost your confidence.
There is no shame in not feeling ready if your trainer does not think so. Continue to work hard at your lessons, and dedicate yourself to becoming a better rider by learning as much as possible.
You will soon be able to handle any "project horse" you may want. Remember that horsemanship can be a journey. It has been said before, and it will be repeated again: Never stop learning!