Last Updated on February 21, 2022 by Allison Price
It's a beautiful spring day and you are looking forward to a great ride. Your horse suddenly starts to flip his nose upward and downward just minutes after you start to trot. Is he lame or not? His stride is even and his head action doesn't look like a lame horse head-bob. It's more of a quick, snatching motion. Does he find his bit irritating? He continues to snatch at the reins. Are you just letting him take a pill? He refuses to do his work and you urge him to continue. But the motion gets worse every time he does more exercise. He soon starts snorting, flipping his head violently and yelling at you to stop and get off.
Horsemen and veterinarians have puzzled for over a century about the Headshaking Syndrome, a condition in which a horse shakes or jerks its head for no apparent reason. The cause has been attributed to everything, from allergies to poor riding. Although there are many questions and answers, researchers are making great strides in understanding this bizarre syndrome.
Headshaking can be frustrating and difficult to treat. Most owners try many treatments to treat headshaking, including antihistamines, anti-inflammatory drugs, acupuncture, and homeopathy, but with very little success. These methods may not work for every horse but they have proven effective for some.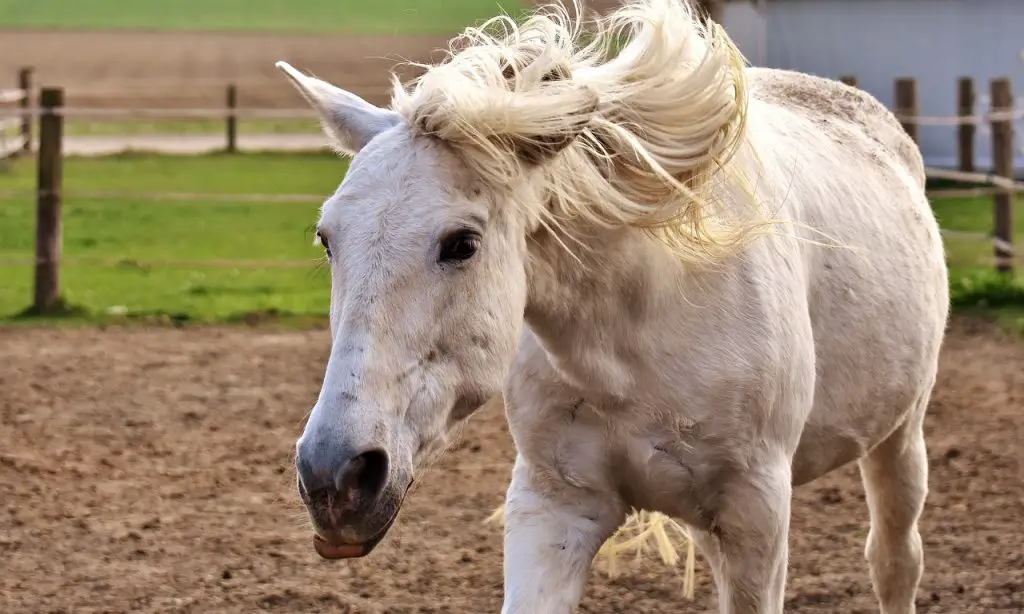 Masks
Try having your horse wear a fly mask with ultraviolet blocking eyes that blocks light if it is possible. The Guardian Mask is one option.
Muzzle Nets
A nose net, or similar device, can be used to soothe horses that are bothered by exercise. These nets are made from nylon mesh and attach to horses' nosebands. There are many styles available. Some cover the entire muzzle while others just hang above the nostrils. The Equilibrium net Relief muzzle Net is a good choice.
Other
Barbara Socha, Signal-Health LLC, sent us this link to Equiwinner, a product she made. Signal-Health LLC's website states that Equiwinner is a signaling device called Smart Cell SignalT. It restores normal metabolism by communicating with the body's cell signaling system. The horse's body is able to sense the electrolytes contained in the patches and reacts accordingly. Since the horse's body does not absorb the ingredients, there are no side effects. There are no side effects. The skin patch is used to administer the product. Signal Health's webpage contains more information about this product.
Jolene Fargo, a reader, suggested Capstar to her in order to diagnose her horse's head shaking. Capstar, according to the company's website, is a non-medical homeopathic remedy that can be used to reduce or eliminate horses' headshaking. Jolene claims that her neighbor was successful using the product. Capstar has more information about the product.
Jolene also has her headshaking website, which contains links to resources and information for diagnosing and treating headhaking she found online. Although her website is still in construction, it's worth visiting if your horse has a suspected or diagnosed case of headshaking syndrome.