Last Updated on October 19, 2022 by Allison Price
Horse boots are usually used during riding, lunging, or turn out. This is to protect the horse's legs from any injury. It also absorbs some of the shocks on impact as a horse's hoof hits the ground. Horse boots can shield the legs of horses from damage.
Five Types of Horse Boots
Cross Country Jumping Boots
This is usually designed to protect your horse during cross country courses.  These boots are usually made of lightweight, strong material. It has a durable strike pad to provide extra protection to the interior side of a horse's leg.
Open Front Jumping Boots
These boots have elastic straps and traditional hook and stud closures. The open front design encourages a horse to jump as the horse will feel a fence pole if he hits it. Open front boots are usually placed on the front limbs of a horse. Ankle boots are then placed on the hind limbs. These boots are always allowed in the jumper ring but can't be then worn in the hunter ring.
Dressage or Flat Work Boots
These Boots are usually designed for dressage. This is to protect a horse's legs from interference and can be a time-saving alternative to polo wraps. Dressage boots are usually lined with neoprene or fleece. They are also made of materials that are then cleaned with water. Popular colors for dressage boots are white and black. Boots and polo wraps are not permitted in a dressage test, but they may be then worn in the warm-up area.
Support Boots
This kind of boots is usually created to protect the tendons and ligaments of a horse. It has a strap that cradles the horse's fetlock joint to prevent hyperextension. These boots help horses with a history of or predisposition to support-related injuries. Support boots are available in a variety of fancy colors.
All-Purpose Splint Boots
Splint boots are an important accessory for horses. All-purpose boots have an inner strike area. This is to strengthen the take on the blow. These boots are the most affordable types of horse boots in the market.
5 Best Horse Boots & Wraps
People's shoes come in a variety of different uses. Horse boots should be always thought of in the same way. This guide will help you choose the best boots for your horses.
Tough 1 Extreme Vented Sport Boots Set
With these boots, you can wash off the dirt and sweat without ruining its structure. This is great for turnout horses because the boots won't slide down as the horse move and jump around. Tough 1 Extreme Vented Sport Boots Set is easy to use. They fit well and are of heavy material. You will not have any problem with seams and its Velcro is strong.
Details:
Available in different colors
It has a form-fitting Vented Sport Boots and a closer contour fit.
It has an air-flow perforated neoprene. This is to allow the leg to breathe by releasing heat.
Easy to clean
Three strong grip closures make these boots easy to put on every time
Protects equestrian during the ride while keeping dirt out
It fits like a second skin
Pros
You can get this in a price lower than most boots out there. Plus, this are usually made well and the seams are sewn.
Cons
The Velcro straps are usually fastened hard to secure it in its place. It is why it will be difficult for you to unfasten it.
Shires Airflow Turnout Socks
It is soft because the fleece padding is usually made for comfort. It is to avoid the harsh rubbing, chaffing on your horse's skin. Then these boots-kinda-like-socks are the perfect choice for your horse. Shires Airflow Turnout Socks protect your horse from flies and other insect bites. This is also great when you're into training or leisure walking. The airy mesh fabric of this product increases the airflow. Thus, it ensures optimal cooling and comfort.
Details:
Available in Black, White & Teal colors
Bug Proof
Designed from airflow fabrics to keep flies and biting insects off the legs
Lightweight fabrics
Shaped fleece with bound edges to ensure superior comfort
With touch close fastenings
Set of 4 socks
Pros
Although these are not good for turnouts, these boots stay up and it is long enough to cover the cannon bone. It is also super soft which your horse may definitely like.
Cons
These are quite larger in size, so you better order a smaller one.
Professionals Choice Ventech Elite Leg Boot
These boots ensure your horse will prevent lower limb injuries. This is usually used during training and performance. These four boots set are also beneficial to a horse on treatment or rehabilitation. Ventech Elite Leg Boot's flexibility can be perfect for horses with different sizes. You can adjust it so easily. It will also prevent incurring abrasions from walking along with tall grasses
Details:
Available in 30 Different colors
Lightweight and multi-layered
VenTECH ventilated limestone-based neoprene exterior and UltraShock lining
Pros
Aside from being a good quality product, they also ship the product fast.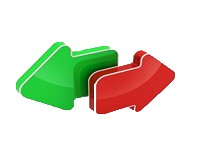 Weaver Leather Polo Leg Wraps
These leg wraps provide your horse with leg support during strenuous workouts. It can even be useful when trying to push backbones by wrapping its leg. It has a soft, thick fabric that stays in place. The hook and loop closures of this are easy to use, plus, this can be then washed by using a washing machine. Quality is great on these Weaver Leather Polo Leg Wraps. A horse that has a rear pastern bone that is then pushed forward has been using this product. They are keeping it wrapped to keep the damaged bone back in place.
Details:
Constructed from top quality brushed pile fleece
Measure 4-1/2″ wide by approximately 9′ long
Hook and loop closures for easy on and off
Machine washable
Pros
Very light, it doesn't strain your horse's leg.
Cons
Some of the colors seem off, but that doesn't change the fact that these leg wraps are good.
Weaver Leather Prodigy Original Athletic Boots

These boots are best to use for short horses, but they can be then adjusted to your horse's legs. It is usually designed for most shock-absorption. This is to help prevent injuries and extend competitive careers. Weaver Leather Polo Leg Wraps ensures a perfect fit and protection for your horse's legs. If you use this for horse training, then these boots assure you the support and protection you needed. The Velcro also fastened and unfastened smoothly. You won't need to force it. After use, you can toss it in a washing machine and let it get cleaned.
Details:
It has a Dynamic Sling System for horse's superior support and protection
Stretchy binding for a snug fit
Darted edges keep legs free from dirt
Boots feature a form-fitting, shock-absorbing EVA foam design with neoprene liner
Pros
If you made a mistake with the size you ordered, you can return it and exchanged it with a different size.
Estimating your Horse's Shoe Size
Most boots are available in small, medium, and large sizes. Few manufacturers produce scaled boots to fit ponies and extra-large horses.
Your horse's height, weight, and breed with the circumference of its leg give you an idea of their boot size.
You will need small horse boots for these horses. These are a small horse with refined bones, a large pony, or Arabian weighing less than 1000 pounds.
Average bone thoroughbreds with a height of about 16 hands would need smaller boots. While horses of Warmbloods with sport type built may need large or even extra-large boots.
Horses falling into middle-sized boot categories are usually Quarter Horse.
Morgan types standing from 15.1 to 15.3 hands are smaller Thoroughbreds.
How to Check the Fit of Horse Boots
You should be able to slide one finger between the boots and the leg of the horse. Between the two surfaces, the finger will feel comfy.
If the boot is too big or loose, dirt or other particles can get inside. This will cause abrasions or slip down where the horse's movement can be then disturbed. If the boot is too tight, it can damage the horse's tendons. Also, you should check the length of a boot on your horse's leg.
Avoid long boots that rise to the back of a horse's knee and interferes with normal movement. It should be long enough to cover most of the cannon bone area as well as the inside of the fetlock.
Tips:
Be sure to put the right pressure on each strap when connecting horse boots as you work your way down the leg.
Follow the manufacturer's instructions for your type of boots. Be careful not to over-tighten them.
Remove boots from your horse's legs as soon as possible after your workout. This is to allow any accumulated heat to escape and to allow the skin and hair to dry.
Always keep the boots clean and free from accumulated dirt, grime, and sweat. It can irritate the sensitive skin of your horses.