Last Updated on February 25, 2022 by Allison Price
Jennie Vigliano, a professional braider, shares her insider tips for creating stunning hunter braids.
Braiding is primarily done to improve the horse's appearance. A well-done braid job, neat and tidy, will show the judge you are a winner. Bad braiding–sloppy, messy, and untidy–is distracting. It gives the impression you don't care much about your presentation. Braiding is about rhythm and economy. It takes time to master braiding, but you don't need to be exhausted by the end. It's all about having an efficient and sensible system that doesn't exhaust you. Your muscle memory will eventually take over and braiding will be automatic. This article will show you how to create beautiful forelock and mane braids for the hunter rings. It also explains how to do it efficiently and methodically.
What you need
* YarnIt is important to use 100% acrylic yarn as it won't crack. Thicker natural fibers such as wool can easily separate and break, so avoid them. Trait Tex acrylic yarn is what I use most often. It is a former braider Kelly Ward from All Dressed Up. You can email her at [email protected]. Use color sparingly, but it can draw attention to your mane and highlight mistakes. You don't have to be confident in your braiding skills yet. Use a color that is close to the horse's mane.
* Comb No fancy tools are required. For $2-$3 a 7-inch plastic comb that doesn't have sharp teeth is a good choice. Sally's Beauty Supply combs are durable and don't break easily. A comb with a bright handle is best so that you can easily see it if it falls in a stall.
* Clipper Blade: This large, old-fashioned clipper knife is useful for trimming or cutting a mane.
* ScissorsScissors are necessary to accurately cut the yarn. They are attached to a length of yarn or horse show string string and tied around my neck.
Shoestring: I tie a shoestring around my cut yarn. The shoestring is tied to my belt loop or belt loop so that I can grab the yarn when I need it.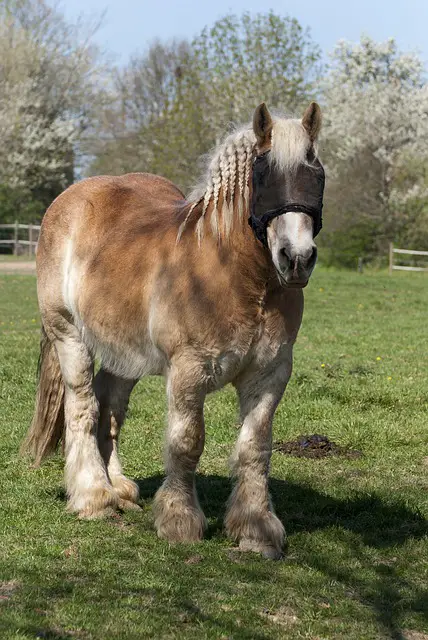 Step ladder: You can buy portable, affordable step ladders from stores like Home Depot. I prefer a ladder with multiple levels so that I can maintain a consistent eyeline while braiding. I don't like to be too high above the neck. I want to be able look up at the braids.
Sponge or spray bottle: Some prefer one to the other for wetting the mane. You and your horse can choose what works best for them. A sponge is the best option if your horse is scared of spray bottles.
* Quic Braid ™: Quick Braid helps to hold the hair in place. It can be used in a spray bottle, or as a sponge.
*Latch hook:Available in tack and craft shops, this tool pulls the braid's bottom up through the braid's top (see photo 11, page 80). As they can be easily lost or broken, it is always a good idea to have a backup. Brightly colored duct tape can be used to make it easier to locate if it falls.
* Braiding needleThis tool can be used to pull up thick forelocks. However, a latch hook might also be useful if the forelock has a very small and thin shape. Kelly Ward stocks the braiding needles as well as the latch hooks. They were attached to a lanyard that I wore around my neck.
* Seam ripper: This tool is used to remove braids. It cuts through the yarn and doesn't cut the hair.
Thumb protectors: I buy 6 millimeter rubber mechanical gloves and take off the fingers. To protect my thumbs from abscesses beneath my fingernails, I discard the palm portion of the gloves. They will also protect you from a cut or broken nail.
Headlamp: A headlamp is a great way to see what you are doing, even in the dark. Make sure you don't startle your horse by turning the headlamp on suddenly while you braid his neck.
Radio: I listen to music when I braid. It's relaxing and it helps me with my patience as well as the braiding process. As a gentle way of keeping track of my time, I use playlists.
* Jammies Hood (stretchy cover used to protect/cover the neck and braids). : After you have finished your braids, it is important to cover them. Jammies brand is my only choice, however they are too long and can get in the way of the horses nostrils. It is rolled up a few times until it sits below the horse's cheekbone. (See the last photo in the "Braiding the Forelock" photo gallery).
Braid preparation
Measure and cut the yarn before you begin braiding. The yarn should measure 18-22 inches in length. The thickness of your horse's mane will determine how many pieces you need. You will need more yarn if your horse's mane is thicker than usual. I cut a skein at a time, and then store any leftovers for later. You can cut 50 pieces of yarn, regardless of whether you want to do it all at once. This will ensure that you don't have to stop mid-braid to make more. A 8-by-6 inch notepad is a good measurement guideline. It's also possible to use a three-ring planner or binder. Wrap the yarn around the binder or notepad several times and then take it off to make a large loop with several strands. Next, I grab one end with my other hand so that I can hold the multiple strands of wool. Then I take the yarn from the binder and cut the ends at the end to make several long pieces. Then, I tie a shoestring around my cut yarn.
Before I start, I gather all my tools: clipper blade, comb or sponge, spray bottle, latch hook and braiding needle.
Cross-ties or tying the horse will ensure that he is on level ground. The scalp will stretch if he moves his neck forward and down. When he raises his neck, the braids will become squishy. Tie him by putting two to three pieces on his halter. Then, clip the lead rope to his yarn to release him if he pulls back.
Ask a friend to hold a horse you are braiding, or braid him in a place you feel he will be comfortable. A horse that stands in one corner of the stall with his head up may feel more at ease being braided there. You can also not complete your braiding job in one go. You can take a break if your horse is restless and come back later to finish.
Make sure that your horse's mane has been washed before you start. You can use any regular shampoo, but you should avoid shampoos that contain essential oils. Otherwise the mane might be too slippery to braid. You can then check that the horse's mane has an even thickness by running your fingers through it. A shorter mane is better than one with a thicker texture. If the mane is too long, a thin mane can become spindly. A thick mane can make it look too long. The scalp can be 3-4 inches wide.
Braiding the Mane
The horse will determine the number of braids that are needed for his mane. A smaller horse with a thinner scalp (where the hair touches the skin) should have smaller braids. And vice versa, a thicker mane will need bigger braids. A big horse with thick hair would not be able to have tiny braids. They'd look like raisins. Braids that are too large for a horse with a thick mane will need to be larger. The braid will become thicker if you use more hair. By making sure that the braids are the same size, you can make the braids thicker. I braid all I can. Because it makes the horse's life harder, the bridle path ends up being longer each time they are trimmed. The first braid then starts too far back, I don't believe in a bridle. I also braid close to my withers.
You must also keep your eyes on what you are doing. You should not lean to one side while braiding. This will cause the braid to become crooked. Horses move all the time. You should move along with horses by moving your step ladder. This will help keep your braids straight and also prevent you from putting unnecessary strain on your body, particularly your back. Braiding is all about practice. You might need to do it many times before you get the hang of it.
Braiding the Mane
20 GALLERY 20 IMAGES
Braiding the Forelock
Braiding your forelock is similar to braiding your mane. You will make a French braid this time. To help your horse hold his head steady, ask someone to hold him.10 GALLERY 10 IMAGES
Take Out the Braids
As you braid your horse, ensure he stands on level ground. Also make sure to use your step ladder. You should be able only to see the yarn at its top and center when you look at your horse's hair.3 GALLERY 3 IMAGES
Braiding should be fun
Jennie Vigliano
I believe that braiding should be fun and people should do what they enjoy. Use color, but don't be afraid! Color is more sophisticated as it draws attention to the mane and highlights mistakes. Even for conservative classes, navy blue yarn is a favorite of mine. Slate blue yarn is also a great choice for white manes. My clients are more noticeable when I braid with brightly colored yarn. I also add glittery ribbons or buttons for a touch of sparkle. These embellishments are usually placed in the top third.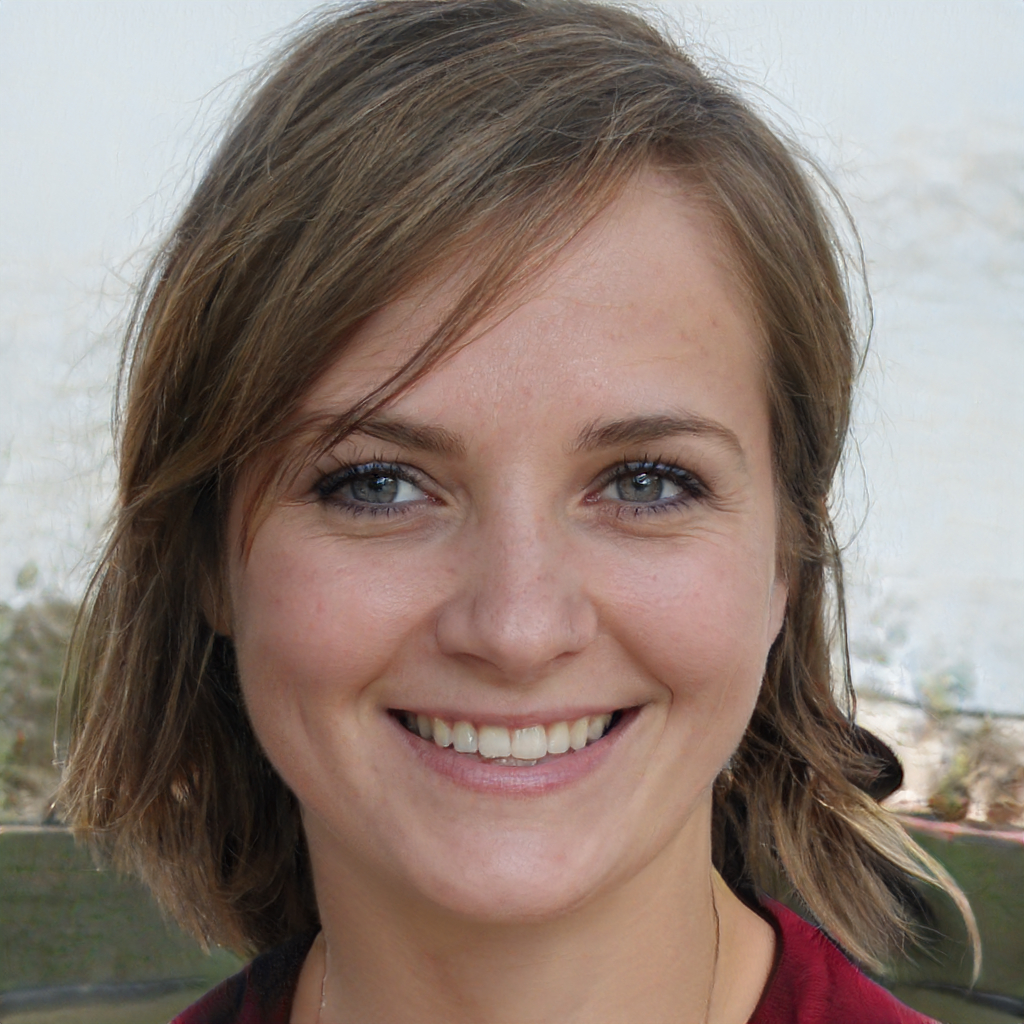 I'm Allison, born and raised in San Diego California, the earliest memory I have with horses was at my grandfather's farm. I used to sit at the stable as a kid and hang out with my Papa while he was training the horses. When I was invited to watch a horse riding competition, I got so fascinated with riding!