Last Updated on February 28, 2022 by Allison Price
Horse & Rider's May 2006 issue features a tour of Richard Klimesh and Cherry Hill's meticulously organized tack rooms. Cherry gives some organizing tips for the feed area.
Cherry Hill and Richard Klimesh are known for their organizational skills. The feed room is no different.
Cherry and Richard both point out that the feed should always be kept in a separate secure area. The feed room is located across the barn aisle from the tack room and close to the stalls. It has a solid hinged doors that fit tightly enough so that rodents and mice can't get in.
Richard's tip about the tackroom door is also applicable here: Attach or nail a rubber strip to the bottom edge of the door if there's any space between the floor and the floor. This will create a rodent-proof seal at your threshold.
You must ensure that the latch that you use to secure the door is stable enough that your horse can not flip, move, or open it. You should have a separate feed area. Make sure the container is rodent- and horse-proof.
Cherry and Richard have a feed room with grain bins and garbage containers that keep their feed fresh and secure. A large counter, shelves, and storage units were also added for other items.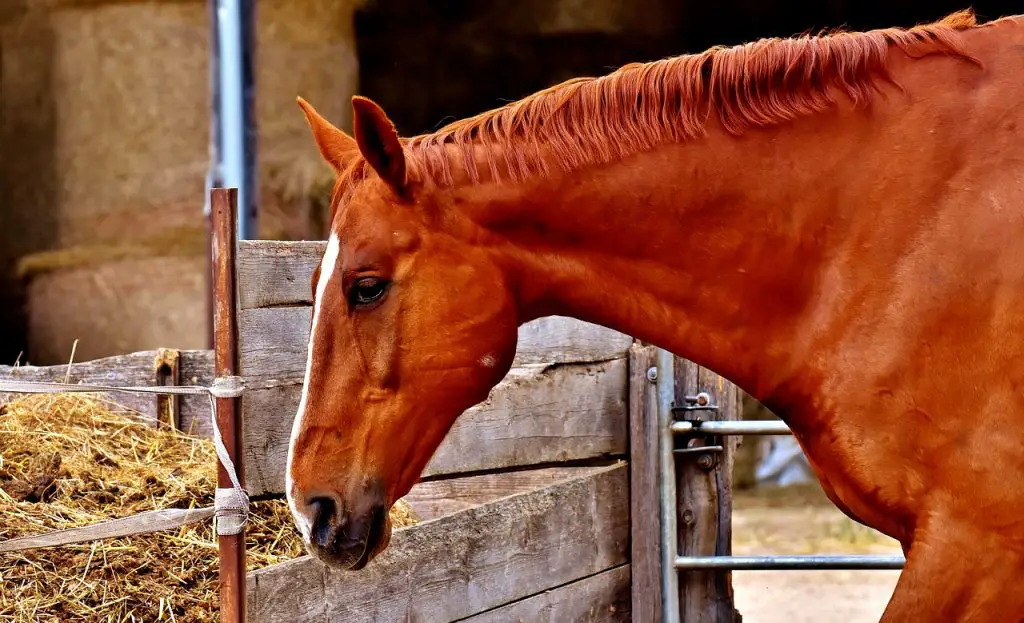 The counter is large enough to allow them to mix and measure supplements or place buckets.
A scale ensures that all rations and supplements can be accurately measured.
Clear instructions are provided on horse's rations by a dry-erase board located near the counter or above it.
You can purchase a cabinet with locks at an industrial-supply shop, thrift shop, or office supply store to add storage space for small supplements, overflow blankets, and out-of-season products.
To reduce the amount of strain required to scoop out feed, some feed containers are placed on low platforms.
Wooden pallets keep the grain bags off of the ground, which helps to reduce mold growth. This is an important consideration if there's no concrete floor or you live in humid areas.
Additional feed storage tips
Be sure to empty the bag of grain from the bin into a bucket or another container. After you have filled the bin with new grain, place the remaining grain on the top. You can also look for a feedhopper that allows you access the grain from the bottom, and then pour the feed from the top.
You can use an old chest freezer to store grain. Take out any hardware or locks that could be used to trap children and remove the cord.
You can search online to find feed bins that meet your needs and budget. You can transport your grain from one stall to another using wheelbarrow-type bins. Then, you can store it in the feed room.
You can feed different kinds of grain by using a bin that has dividers or placing recycling bins in a large bin.
Line a wood bin to keep splinters from entering the grain.