Last Updated on November 3, 2022 by Allison Price
We always want to focus on safety every day. That's why every time we do horse riding; we make sure we're wearing the right pieces of equipment to keep us safe. Horse riding refers to leisure riding either in enclosed areas or on trails. These activities are under the supervision of trained or professional instructors. One of the critical things a rider needs to consider is choosing the right helmet. In this article, we're going to discuss the best helmets in the equine community and which one you should wear.
Is Wearing Helmet Necessary?
Definitely! Riding helmets reduce the risk of serious head and brain injury. The helmets limit the impact of a collision on the head during an unexpected downfall. They do this by acting as a barrier between the skull and whatever's causing the impact. It then disperses the force of the impact over a wider area, preventing a concentrated impact in one area. At the same time, the helmet is absorbing the energy of the impact. This reduces the force that the skull and brain feel. Riding helmets are also designed to reduce the risk of penetration by a sharp object. They have a hard outer shell that protects the head from sharp objects. This covers an expanded polystyrene lining that absorbs and disperses the impact. To work properly in a fall you must also make sure that they fit and that the chin strap is usually fastened tight.
Top 10 Best Horse Riding Helmets

Ovation Girls' Schooler Deluxe Riding Helmet
The lightweight Helmet has a snug-fit dial that is easy to adjust. It also features a rubberized finish, removable washable lining, and adjustable breakaway visor. It has an exclusive YKK(R) adjuster clip and buckles built to secure off the rider's face. Ovation Girls' Schooler Deluxe Riding Helmet does not feel bulky or floppy or too hot. It is also worthy of its price.
Product Details:
Size Small/Medium
Color Black
Lightweight low-profile helmet
Ventilated
Pros
Features easy adjust dial for a snug fit. It has extra strong adjustable teeth for added helmet life.
High flow vents to keep you cool, removable washable liner, removable breakaway visors.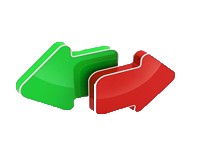 Cons
These are excellent helmets, but they do RUN SMALL. Make sure to size up your order.
Troxel Sports Horseback Riding Helmet
Troxel Sport is the number-one selling multi-discipline equestrian helmet. It is a lightweight and well-ventilated product. This has an adjustable side glide strap for a tailored, quick-harness fit. Astm f1163-04a/sei certified & CE certified to European EN 1384 standards. It has an attached visor seven cooling vents durable, lightweight construction removable. Troxel Sports Horseback Riding Helmet remains one of the most trusted horseback riding helmets in the market today.
Product Details:
Size Small (6 3/4 – 6 7/8)
Color Black
Durable, lightweight construction
Seven vents
Attached visor
Removable and washable headliner
ASTM/SEI-certified
Pros
Available in many colors/styles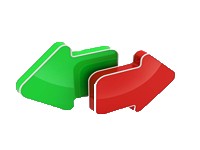 Cons
It works well with smaller sized heads
Troxel Low Profile Dakota Helmet
Hit the trails with the updated Dakota Helmet, now stylish and lighter than ever! The extended sun visor from the Dakota provides extra sun protection for your face. It has outstanding ventilation and lightweight construction. This makes you forget you are wearing a helmet. People will love the new and fancy design of Troxel Low Profile Dakota Helmet. The new adjustments are out of the way and very comfy.
Product Details:
Low profile
Leather hat Band and Concho detail
Seven large mesh-covered vents
SureFit Pro-Fit System
Matte Duratec Finish & lightweight
ASTEM/SEI certified
Pros
amazon.com/Troxel-Sport-Helmet-Black-X-Small/dp/B001K9C7K6/ref=sr_1_1?tag=jfmh-20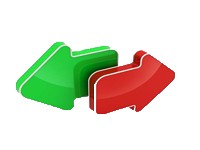 Cons
These are fit, and there's not much by way of adjustments.
Ovation Women's Protege Riding Helmet
Ovation Protege Helmet is one of the most comfortable and lightweight helmets. It consists of a low-profile design that gives it a sleek, modern look. These helmets are available in fashion colors. ( As well as stylish metallic and matte finishes.) Ovation Women's Protege Riding Helmet is a sturdy helmet that fits well.
Product Details:
High flow vents to keep you cool.
Has a removable washable liner.
Adjustable dial to ensure a more secure fit.
Extended back shell. Has an adjustable harness with quick-snap buckle.
Pros
A priced helmet with a comfortable fit.
This helmet is light and easy to adjust and is also breathable.
Cons
The padding hat inside the helmet is small.
One K Unisex Defender Protective Riding Helmet
The Defender Riding Helmet features a Chamude synthetic suede covered Polycarbonate. It also has an Advanced ABS Composite outer shell and injection molded shell design. It is washable quick-dry, has moisture-wicking, anti-microbial liner. It is usually made with stainless steel mesh. One K Unisex Defender Protective Riding Helmet will keep you cooler on hot summers.
Product Details:
Washable quick-dry
Moisture-wicking
Anti-microbial liner
Has a stainless steel mesh.
Certified to ASTM standards.
Pros
The designs and colors of the helmet are pleasing.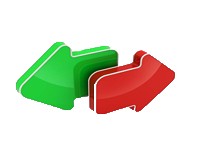 Cons
You'll encounter trouble with the sizing.
Troxel Rebel Western Helmet
The Rebel arms riders are usually designed for exceptional performance and comfort. It has high-end features that make this helmet perfect for a little rebellious riding. Troxel's new Rebel model incorporates western fashion on a sporty helmet. Troxel Rebel Western Helmet adjusts to the size and shape of the head with comfort and stability.
Product Details:
Low profile
Bold graphics
Matte Duratec finish
SureFi Pro-fit system
Mesh-covered vents
removable washable headliner
ASTM/SEI-certified
Pros
Available in different styles and colors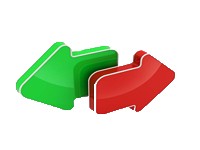 Cons
Sizes are often too small in comparison with the details.
Tipperary Sportage Equestrian Sport Helmet
This helmet is usually made of lightweight material. Also, it offers superior impact resistance. It has a contoured back shell and supportive interior foam. This supports the head, which offers greater protection. It has functioning top and rear vents for high-temperature relief. It also has a rear reflective strip and a flexible visor. Tipperary Equestrian – Sportage Helmet is a snug fit. Not uncomfortable, but your head should not move around a lot in it.
Product Details:
ASTM-SEI certified.
Contoured drop-back shell
Comfort foam interior
Flexible visor
Rear reflective strip
Lightweight
Pros
True to size. It's sleek & comfortable.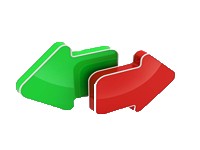 Troxel Intrepid Performance Riding Helmet
The Intrepid features an ultralight, low profile design. It is usually developed for the performance-oriented rider. Superior ventilation provides an unmatched level of comfort and stability in the saddle. Troxel Intrepid Helmet is very easy to clean and snug fit on my head. It is also easy to adjust.
Product Details:
8″ high
9″ wide
Ultralight Low Profile
Vented for Fresh Air
Visor made of Shatterproof Plastic
Pros
Lightweight & Comfortable.
Certainly, measure your head by the size chart from Troxel.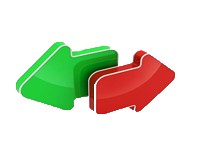 Ultra-Lite Equi-Lite Helmet
Sporty, lightweight, and the price is reasonable. The Dial Fit System allows a custom fit with only one easy dial switch. Plus, you're going to look good, and feel great. DFS features 9 venting ports that keep you comfortable with full air circulation. This lightweight, trendy helmet weighs in at 10 ounces and is a must-have. Ultra-Lite Equi-Lite Helmet is perfect for kids who're interested in horseback riding. It adjusts great as it can grow with them. Or if they are riding in the winter, they can add a lightweight hat underneath and it will still fit well.
Product Details:
Dial-Fit-System
Lightweight 10 oz. helmet with 3 point harness and front ventilation
SEI and ASTM Certified
Pros
Adjustable. Lightweight & comfortable.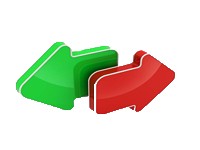 Cons
Size Chart is irrelevant. Make sure to size up when you order.
Troxel Sport Schooling Riding Helmet
This has great performance at a competitive price. Durable and easy to look after, the Sport is suitable for value-conscious riders. This helmet has an original lightweight, ventilated safety helmet. And it is redefining comfort and protection of the head. Sport remains one of the lightest and most reliable helmets on sale. Features: Integrated Visor, seven cooling vents, and a removable, washable headliner. Troxel Sport Schooling Helmet is not heavy. It also has enough air space so your head doesn't sweat.
Product Details:
Ultra Lightweight, Durable & Comfortable
Most Ventilation with Seven Cooling Vents
Integrated Visor Provides Protection from the Sun
Removable, Washable Head-Liner With Sizing Pads
Weight: 10.9 oz
Pros
Easy to use. It is comfortable and lightweight and perfect for training.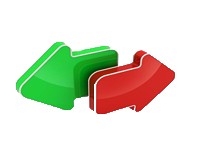 Why It Is Important To Wear Helmet?
Safety helmets are 80 percent effective in preventing deaths and serious injury.
Even a mild concussion can be a life-changing experience.
There's no statistical correlation between the level of skill and probability of injury.
Even a falling from a standing horse can be harmful. Your risk of injury is dependent on the height you fall from, not the speed you're moving at.
In pleasure riders, the portions of equestrian injuries occur.
The walk is the most common gait at which riders suffer injuries.
Only 23 % of mounted injuries occur when jumping.
Head injuries are cumulative. The next concussions can make an initial head injury even worse.
Head injuries are expensive. Medical expenses for a minor concussion can amount to thousands of dollars. The most catastrophic head injuries average a cost of $4 million.
Riding is more dangerous than downhill skiing and motorcycling.
How Do You Choose A Riding Helmet?
There are 6 main things to consider:
1. Types of Helmet and Riding
Here are the main riding helmet types and styles:
Premium helmets. Not suitable for racing and cross-country eventing because of the fixed peak. (General riding, showjumping, dressage, hacking.)
Jockey skulls. These are helmets that cover the head without a specific peak. It also meets the highest safety requirements. (Racing, eventing, hunting, schooling, hacking.)
Velvet hats. Traditional and elegant while still maintaining the latest safety standards. (Showing, showjumping, hunting, hacking.)
Polo helmets. Excellent protection, conventional styling and wide brim to aid vision.
Kids helmets. These helmets are usually designed to meet the needs of children and beginners.
2. Helmet Safety
Equestrian safety standards have come a very long way in recent years. But, not all helmets are usually created and tested the same. Not because a helmet is on the market, it does not mean it is giving you the best level of protection. There are different levels of safety standards for different types of accidents. For instance, a helmet only certified to ASTM has not yet tested for a horse's hoof landing on your head. Always choose a riding helmet that has many certified standards as possible.
3. Helmet Features.
Now let's run into the other main features you can find on different kinds of helmets to improve comfort or look.
Removable liner (headband)
Ventilation
Wide peak
Chin strap and harness
MIPS technology
Vegan leather
Accessories
Style and finish
The choice when it comes to the look of your helmet is huge! Many helmets come in a variety of colours and materials.
Examples of available covers and finishes:
Crocodile skin trim
Crystals
Gloss
Leather-look
Matt hard plastic
Heat-reflective metallic paint
Pin stripe
Rose gold
Suede and micro suede
Sparkly
Velvet
4. Budget and Price
The price of riding helmets varies. It based on where and how they are usually made and safety standards. Also, it includes the quality of materials used and the finish. You must always seek to buy the best and safest helmet that fits your riding. A safer helmet does not always mean it's expensive.
5. Sizing and Fitting
A new helmet should give a firm and pressure all the way around the head without being uncomfortable. It will mold to the shape of your head as you wear it, so it's important not to buy a hat that is too big. Helmets should never rock backward, forwards, or sideways. A helmet that moves on the head in any way will reduce the level of protection it is usually designed to offer.
6. Where to Buy a Riding Helmet
The best place to buy a helmet is from a reputable specialist retailer. Don't ever buy a second-hand helmet to ride in!
How Often Should You Replace Your Horse Riding Helmet?
Like any item of clothing riding helmets don't last forever and do need to replace from time to time. There's no hard and fast rule on when you should replace them. Most people will say that helmets should change every five years. There are many reasons why you should replace them often.
These are the reasons:
Sweat, temperature, rain, and even UV rays reduce the effectiveness of your helmet. 
To make the most out of your helmet make sure you follow the care instructions that came with it.
Can you use a bike helmet for your Horseback Riding?
No. They offer a similar level of protection but conform to very different standards. In horse riding, you're considered higher off of the ground than you are on a bike. The height can make all the difference. The difference in speed is also an issue. A cycling helmet will protect your head from an impact. Riding helmet can protect the back of your head. As well as it withstands the puncture of sharp objects. Different helmets are usually designed and tested for different purposes. It is important to make sure you're using the right helmet for the sport you're participating in.