Last Updated on November 4, 2022 by Allison Price
Your horse's joints power will be his motion. Thus, keeping them healthy is the key to helping him move with comfort in the next years. Whilst horses are usually for movement, we go above what their bodies are capable of. And, it is easy to overlook what's going on inside.
A joint is usually made up of two or more bones to support movement and weight transfer. There are 3 types of joints: fibrous, cartilaginous, and synovial. Fibrous is a fixed joint. Cartilaginous is a connection between cartilages with limited movement. And, synovial are joints that absorb impact and support movement. A horse has 18 synovial joints.
Like any other joints, a horse joint is not built to last. Whether you have a young horse, a senior horse, or a performance horse, there's a joint supplement for them.  Horse joints supplements help your horses grow better. They move better as they age and it reduces the impact of arthritis.
What are the Ingredients in Supplements?
There are different joint supplements that anyone can consider in the market today. Yet, everyone should consider reading labels of each product. This is to make sure you consider the ingredients in appropriate amounts.
Glucosamine
Glucosamine is the most studied ingredient in horses' joint supplements. It is either known as glucosamine sulfate or glucosamine hydrochloride. It is the basic building block of all connective tissues and manufactured in pure form. 
Research has shown glucosamine can delay the deterioration of cartilage. It repairs injured joints that are weakening from riding through time. It promotes healing and relieves pain, sometimes in as short a time as 10 to 14 days. An effective dose is between 6,000 and 10,000 mg / day. 10,000 mg dose is usually needed for working horses. This higher level is also recommended during the first week or two of any horse's treatment. This is usually known as the loading period. It speeds up results by getting a therapeutic level of the substance into the horse's system.
Top 5 Best Horse Joint Supplements ?
Nutramax Cosequin ASU Equine Powder
Cosequin ASU goes above and beyond the typical glucosamine products on the business. It's formulated with glucosamine hydrochloride and low molecular weight chondroitin sulfate. The formula includes high purity MSM! That sets Cosequin ASU apart from other joint supplements for horses. Cosequin ASU is a dual synergistic formula. This helps the growth of the cartilage matrix.
This product is usually recommended by veterinarians. It has a broad spectrum of joint support in a tasty powder. Nutramax Cosequin ASU was given to a rescue mare in the 20s. She was sore and developed Cushing's and foundered. Within four weeks of using this product, there was a noticeable improvement. And in six weeks, she was a different horse.
Pros
It has a fruity taste blend into it. This works well with other animals too.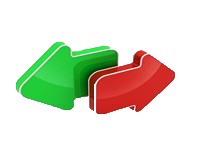 Cons
It is in powder form thus it doesn't sit well with horses, unlike pellets.
Nutramax Cosequin Equine Powder
This product offers excellent performance, quality, and price. Joint health supplements label recommended by most veterinarians. Joint nutrition is usually aided in your horse by the administration of Cosequin. It provides nutrients that affect the joint's structure and function until changes happen. You should notice changes in 2 to 4 weeks in most candidates. Some horses may take 5 or 6 weeks to exhibit noticeable changes.
A horse owner gave Nutramax Cosequin Equine Powder to his senior horse. The horse retired from eventing on its late teens and has been his dressage mount for the past years. One time, he started moving stiff and refused to go up hills on trail rides. The horse owner started him on this supplement as per the vet's recommendation. After a few months, he's back just like in his younger years. And, he does lateral work at the age of 27!
Pros
It is vet recommended. It works fast and efficient. This put your horses in good condition.
Cons
The changes to its packaging through time sometimes disappoint the consumers.
Horse Guard Trifecta Equine Vitamin Mineral Joint Hoof & Probiotic Supplement
With Trifecta, you feed your horses with the highest quality. It aids faster muscle recovery. The elevated levels of Vitamin E and Organic Selenium speed up recovery. It also increases your horses' disease resistance. It balances vitamin and trace minerals to fill the nutritional gap. Horse Guard Trifecta promotes shinier coats and strong hooves. It also improves digestion and keeps flexible joints.
A  Horse Guard Trifecta Equine was given to a neglected horse. He's been on Trifecta for 6 months and with rigorous training, he's like a new horse! His coat is shinier, mane and tail are thicker and longer. His hooves and muscles are stronger.
Pros
It is good for the joints, gut, hoof, and a basic Vitamin & Mineral. The taste is very appealing to your horses.
Cons
It is a bit expensive and some ingredients might cause an allergic reaction to your horses.
AniMed Horse Glucosamine 5000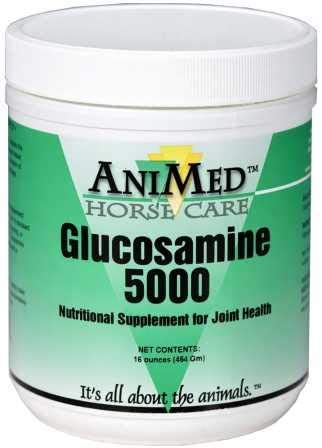 AniMed Glucosamine 5000 helps maintain cartilage, joint function, and flexibility.  It maintains the health and resiliency of joints and connective tissues once healed. This supplement also repairs damaged tissues and reduces inflammation.
A horse owner once gave this supplement to their senior horse which has bad arthritis. After giving her this supplement for a month, she is now feeling great and running around the pasture.  On Sundays, they let her out on the pasture by herself and she'll run, buck, and even jump the crosses for fun.  I've been giving this to her for over a year and it has made her life happier.
Pros
It reduces motion limitation and effective in post-injury and post-surgery care.  You can mix this product with your horse's feed on a daily basis for best results.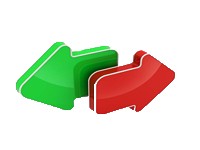 Cons
Some horses will not eat this supplement due to its taste. This is for animal use only. Keep out of the reach of children and other animals
.
LubriSyn Joint Supplement for Canine & Equine
The higher molecular weight formula of LubrySyn HA is the most effective formula. It usually maintains and restores healthy joint fluid. It is usually developed only at a pharmaceutical facility approved by the FDA. All-natural, oral, liquid hyaluronic acid ( HA) form helps maintain healthy joints. It improves the synovial fluid quality that cushions and lubricates joints. HA is the major component of joint fluid which deteriorates with age and exercise. The more you work your horse, the faster the joint fluid breaks down. This caused bone-to-bone friction that leads to inflammation. LubrySin HA maintains stable rates of HA on a regular basis. It is excellent to help avoid the deterioration of joint fluid.
LubriSyn Supplement was given to a retired mare. It was diagnosed with a calcified hairline fracture on her right knee. Within 10 days, improvement in her gait is noticeable. There's also an increase in her natural activity level in the pasture. She was no longer lame and appeared to be pain-free.
Pros
This product can be also used for some animals. (Dogs, Cats, Cattle &, etc.)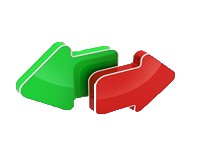 Cons
The cost of this product is expensive.
CONCLUSION
Remember to always listen to your horses. The way they move, responds to the saddle are all indicators of how they are feeling. Watch for any changes in behavior. Remember, prevention is always better than cure.