Last Updated on March 24, 2022 by Allison Price
Do you want to try something new with your horse? Carriage driving can be a fun way to involve the whole family and is suitable for all horses types, Shire to Shetland.
This sport has something for everyone, whether you enjoy the thrill of horse trials and just want to wander the countryside.
Julia Crockford is the chairman of the White Horse Harness Club. We talked to her about carriage driving and how to get involved.
What is so great about carriage driving?
You can take the whole family along – up to four can go for a drive. Driving is a great way to build camaraderie – most events include a picnic and large family gatherings.
Also, you get to drive in amazing places that aren't normally open to the public like Sandringham Estate or Cirencester Park. You don't get that chance very often.
What are the differences between carriage driving?
You can enjoy carriage driving in many different ways, including the fast and furious or the calm and serene.
Scurry driving: Ponies race through cones at breakneck speed around an arena.
Horse trials are a little like three-day eventing. It has three phases: dressage and cross-country, and then there is the cones.
Private driving – This is show driving. It involves dressage and the carriage and driver. You must be extremely smart.
Spider driving – This is orienteering with a carriage. It involves finding your way to one place from another.
Indoor driving is a great way to get started if you are interested in competing in horse trials. This involves a dressage test, some obstacles that you race around and then a few cones. All this in an indoor arena.
Driving is a pleasure. You don't need to be competitive to have fun. You will find many charity drives throughout the year on the British Carriage Drivingwebsite.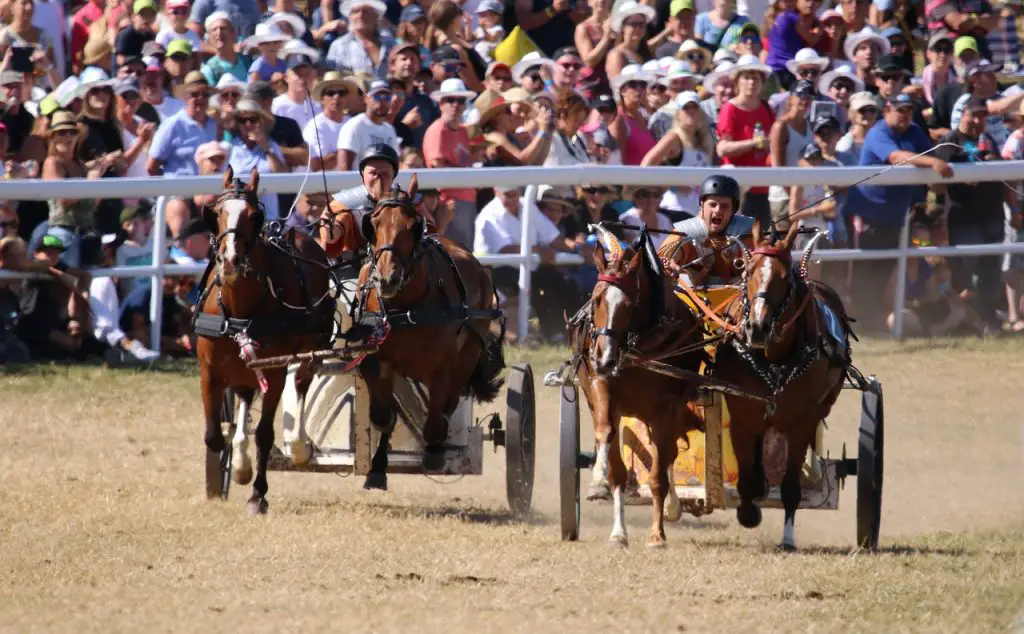 How do I get started?
Your local club will be happy to give advice and refer you to a driving instructor. You can use their horse and carriage to test it out before you move on to your own. They can help you train your horse to drive if you need it.
British Carriage Driving has a link that links to all local clubs in the UK. You can also learn the basics with a variety of books. I recommend Learning To Drive by Sally Waldren
What kind of horse can you drive?
Anything, provided they are safe and willing to learn. If your horse is bucking or kicks, you shouldn't put them in a harness. You can drive any breed, including Shetlands and heavy horses.
What gear do I need?
It all depends on your budget if you are buying your own vehicle. A two-wheeler can be purchased for as low as PS500. However, if you are looking to show off your skills, you will need something more expensive.
Webbing is much more convenient to clean than a traditional harness. Some can be put in the washing machine. You will also need traditional leather if you are showing them.
All the gear can be purchased second-hand – most driving clubs have a page titled 'for sale' on their websites. Dragon Driving sells horses, carriages, and harnesses. Carriage Link also has a good selection.
Safety advice
High-visibility gear is essential for your horse, carriage and yourself. Your speed will be slower than any other vehicle on the road so it is important to be visible from both sides. It is important to ensure your horse is safe while on the roads. You also need to insure it.
Where can I drive?
Ordinance Survey maps show all local bridleways. Because they are open to all vehicles they are more wide. However, you should first check the local bridleways to make sure they are accessible. You can ask your local driving club for help in finding good routes.
Although a carriage can travel over all terrain, deep mud is difficult for horses. A carriage can be pulled on any flat surface, even with four people. You could even pull it yourself. To be safe, you need to make sure that the underfoot is not damaged.