Last Updated on July 31, 2020 by Allison Price
Horses do fight and it can get nasty, bloody, and dangerous.
Stallions fight over mare, all the time. Some horses may want to show dominance over the inferior ones. Some are just too naive and aggressive.
Wild and domesticated horses generally fight to determine the rank in a herd. Horses exert dominance by controlling the movement of their peers. Horses accept dominance when we or another animal cause them to move when they prefer not to. It also applies when we or another animal inhibit movement and they want to flee. It usually involves using a round pen, long line, or hobbles. Sometimes, it is also about chasing the less dominant one away from the more dominant horse in the field.
Dominance can be also established through attitude. This let the other horses know they expect to be then obeyed. One of the most important things to note is that horses have evolved as a kind of prey. Many of their reactions are usually based in a desire to protect themselves from danger. In some equine behavior, horses would rather flee from danger than fight. This may be in the form of a total run off or the horse that does not want to be in a bloody execution.  If the horse can't run, it resorts to biting, kicking, striking or rearing to protect itself.
Understanding the Body Signals Of a horse
Tail Signals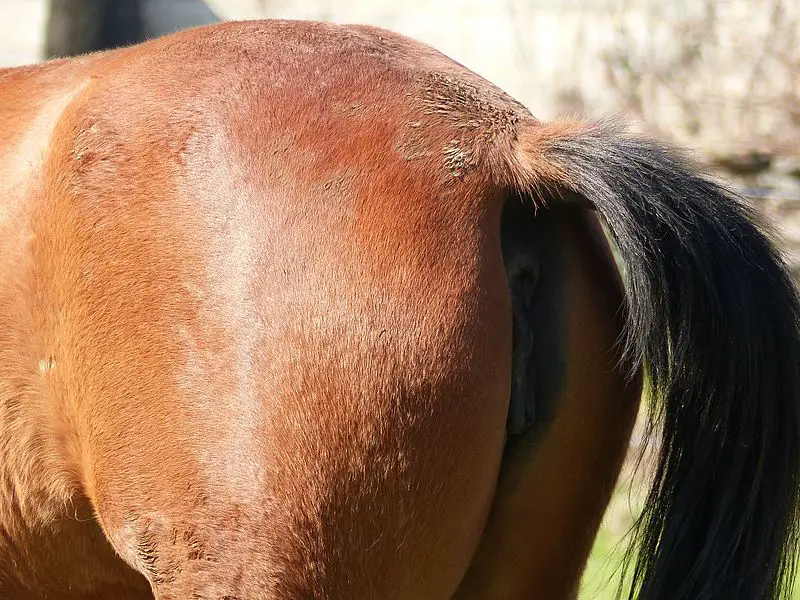 If a horse's tail is high, it means they are usually excited or alert by sensing something. If it is low, it is a sign of anxiety, discomfort, or exhaustion. If it is then held high over its back, they're playful, as seen in most foals, or rather alarmed. If their tail is swishing, most likely they are then annoyed by something.
Leg Signals
If the horse's legs are pawing, they are usually frustrated. This action is very noticeable in most horses. If their one front leg was then lifted, this can be then viewed as a mild threat or a normal stance when they eat. If their back leg was then lifted, it is often understood as a defensive threat towards others. If their legs are stomping, then this implies a minor threat or protest. This may also be a sign of getting rid of insects or flies that bit their legs.
Facial Signals
Horses are very expressive. You will often see them reacting with their environment through their facial expressions. Some of the horses' facial expressions are the following:
If the horses are snapping, this can be usually seen in foals showing obedience to an older horse. They'll open their mouths and pull the corners back, then open their jaws and close them. If their jaws are open with teeth exposed, this suggests a potential assault or an act of violence.
The Flehmen response in horses is usually caused by a strong or odd odor. This is usually in stallions when they are sensing a mare in heat. Horses usually curl their upper lip over their nose and then stick their nose in the air. Flared nostrils means they are usually excited or alert. Showing white around the eyes means they're angry or nervous. The white around the eyes is also a common feature of the Appaloosa breed.
Ear Signals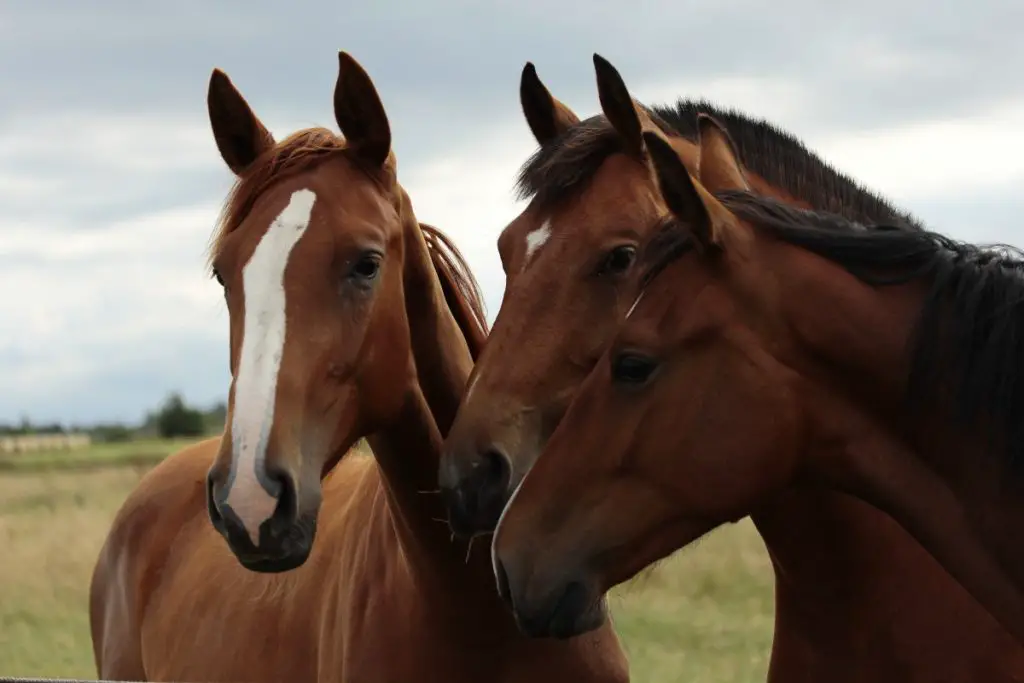 The horses' ears are a unique feature. If their ears are in neutral, it is when the ears are then positioned upwards. Also, the openings are facing forward or outwards. Their ears are usually pricked when it is stiff. Its openings are pointing straight forward. This usually means the horse is on guard. Airplane ears happen if their ears flop out with openings facing down. This mean the horse is usually tired or depressed. Drooped ears hang down to the side. This means your horse is then tired or in pain.
When their ears are then angled backward, it means they have their full attention. This happens usually when they are with the rider listening to commands. If their ears are then pinned flat against the neck, BE CAREFUL! Step back slowly away from your horse. This usually means he is angry, aggressive, and is waiting to charge.
A Call for Warning
Horses have a diversity of vocal and non-vocal means of communication. These vocal noises involve a squeal or scream. This sometimes indicates a threat from a stallion or mare. Blowing is a powerful, rapid air expulsion resulting in a high-pitched whooshing sound. This is usually a warning sign used to alert others.
Protecting Horses from a Fight
There's a limited solution to what you can do if you want to protect other horses from the herd's bullies. If bullying is extreme and becomes harmful to other horses, you have no choice but to isolate the bully. Create an extra paddock, or section a part of an electric fence off field. You can also try changing the herd members around. This is so that the bully gets pastured with a more dominant yet confident horse that holds it in line.
Make sure your paddocks aren't overcrowded. Also, horses must have plenty to eat and they aren't bored and standing around in search of anything. Frequent exercise can also help release pent-up energy on your pasture bully.
Sometimes, battles happen over food. If that's the case, consider adding an extra pile of food. This is so that there's another pile to eat when the bully chases someone off theirs. Place piles of food or containers far apart. This is so that the abuser has to run farther and the victims have more time to getaway.
Horse Fight as an Entertainment
Horse fight is a bloody sport between two stallions. This is being organized for the purposes of betting or entertainment. It was also criticized for being too violent and brutal. It also violates the law on animal cruelty. Fights take place in a fenced ring. This prevents the submissive stallion from fleeing.
The handlers bring two stallions and a mare in heat into the arena. The mare is then removed, but kept in the vicinity. This is to keep her scent lingering the place. Though in some fights, mares are usually tethered to a pole at the center of the ring. At this point, the stallions will often attack each other. Those who do not are usually whipped or startled with loud noises to provoke them into frenzy. Horse fights can last from 15 minutes to 3 hours.