Last Updated on March 4, 2022 by Allison Price
The Irish Sport Horse (also known as the Irish Hunter) is a relatively young breed.
After generations of crossbreeding the Thoroughbred and the Irish Draught horse, it was officially created in 1920. This breed excels at competition and can be found in Dressage, Eventing, and Jumping shows.
Horses with a higher percentage of Thoroughbred blood, about three-fourths, are the most desirable at the highest levels.
They are a perfect blend of both breeds, with lots of galloping, endurance, persistence, and friendliness from the Thoroughbred, and soundness, scope and friendliness from the Draught Horse.
Some Irish horse breeders recently crossed their Draughts and Draught/Thoroughbred horses with Warmblood stallions. Warmbloods mature quicker and are more competitive.
This has led to the Irish Sport Horse becoming more rare and breed enthusiasts are trying hard to keep it alive.The breed is
Reputation
for being
Courage
Temperament for Irish Sport Horses
The Irish Sport Horse's bloodlines include a Draught Horse that is friendly and easy to work with.
This horse is a great family horse and can be used by young riders. However, it excels in the show ring.
This breed is known for its courage, willingness to please and quick learning abilities.
Horses with more Thoroughbred blood may be more spirited than horses with lower levels. These horses can be better for advanced equestrians.
Irish Sport Horse Conformation
Irish Sport Horses are approximately 15 to 17 inches tall and weigh more than 600 kilograms.
A long neck results in a large head with a convex profile and large ears.
The breed is available in almost every color except skewbald or piebald. Black, grey, chestnut and brown horses are most common, but you can also find Irish Sport Horses with exotic champagne, perlino and cremello coats.
The Irish Sport Horse competing in competition
Many famous Irish Sport Horses have reached the top echelon in competition, particularly in Jumping and Eventing.
Piero D'Inzeo of Italy and his brother Raimondo won an Olympic Individual Jumping Silver and a World Championship aboard two Irish Sport Horses The Rock and Gowran Girl.
Twenty Olympic, FEI European Championship and FEI World Equestrian Games ™ medals were won in Jumping competition on Irish Sport Horses. Two each by Kevin Babington, Dermott Lennon, and two by Rich Fellers, both from the USA, aboard Flexible.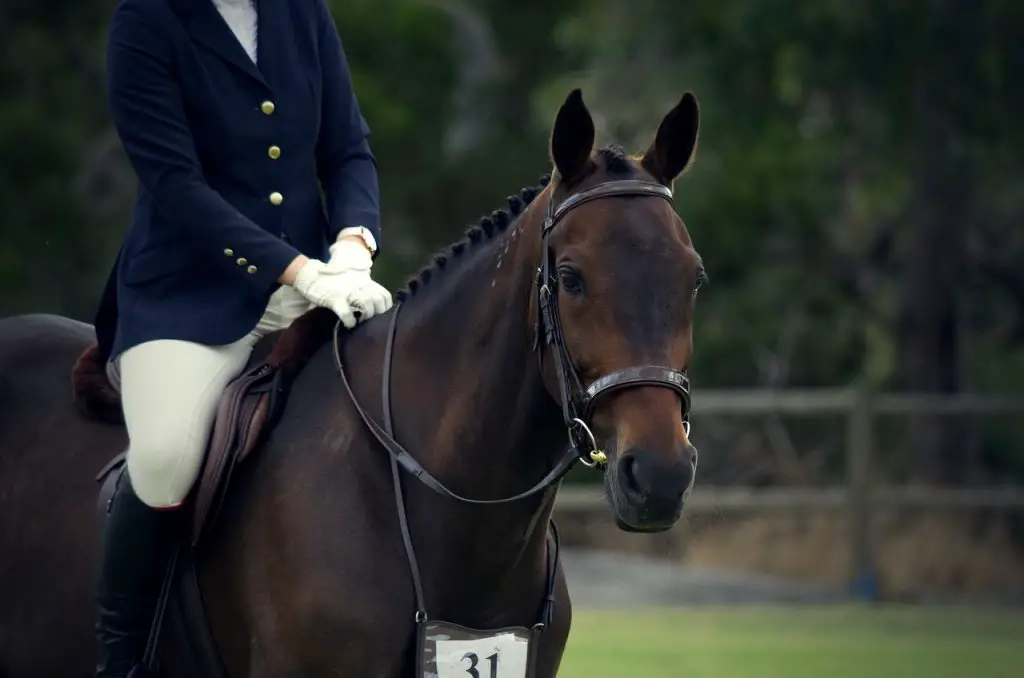 The Irish Sport Horse has had similar success in Eventing. It won an Olympic Team Silver by Pippa Funnell (UK and Supreme Rock), an Olympic Team Gold by Frank Ostholt of Germany paired with Mr. Medicott, as well as two Olympic Team Silvers for Australia by Clayton Fredericks and Megan Jones (Irish Jester) with Ben Along Time.
The four Olympic Team bronze medalists from Great Britain in 2008 also rode Irish sport horses: Mary King with Call Again Cavalier; William Fox-Pitt and Parkmore Ed; Daisy Dick with Spring Along; Sharon Hunt with Tankers Town.
Owning an Irish Sport Horse
Irish Sport Horses can be easy to maintain. The biggest challenge for owners is to find a mount that will match their energy, time commitment, and ability to train.
Beginners should choose a horse that is more calm and less exuberant. All potential owners should ensure they have the time and riding staff to provide this horse with as much exercise as possible.
This breed is primarily Thoroughbred and may need high-energy feeds, particularly if it is training hard. A traditional diet of hay, grass, and a little bit of vegetable is enough.
They are well-suited for horses with congenital or veterinary issues. This sturdy breed has a life expectancy of approximately 30 years. This gives Irish Sport Horse owners many decades of enjoyment and companionship.